You've probably heard about how well Florida is handling the pandemic... Well, in this past week, Florida took the lead in the country for the number of new COVID cases. As Florida COVID cases surge, officials have some conflicting views on how to handle the pandemic. Governor DeSantis has begged people to get vaccinated but is still unyielding in his position on mask mandates and lockdowns in the sunshine state.
This article analyzes the recent surge in COVID-19 cases, what Governor DeSantis has said about vaccines, masks, and lockdowns, as well as what health officials advise about the new variant.
Florida's Surge in COVID-19 Cases
You've probably heard a lot lately about the surge in cases in Florida. Unfortunately, Florida is now leading the country in new COVID-19 cases. The Florida Department of Health releases the case and vaccination data each week, and the numbers do not look good.
Florida has been averaging nearly 6,500 new COVID cases a day. For some perspective on the matter, that number has doubled since a week ago and nearly quadrupled since a month ago.
Specifically, from July 15th to July 21st, Florida had a total of 45,449 new COVID cases. Obviously, this is a huge health problem.
Governor DeSantis Asks the Public to Vaccinate
Since the spike in cases, Governor DeSantis has asked Florida residents to vaccinate if they haven't already. He claims the vaccines are saving lives and that if vaccinated, your chances of going to the hospital or dying from COVID are almost zero.
He stated his thoughts on vaccine effectiveness in a recent press conference.
These vaccines are saving lives. They are reducing mortality. Moreover, nearly 95% of those admitted to hospitals with the disease aren't fully vaccinated.
However, despite pleading with Florida residents to get vaccinated if they haven't already, Governor DeSantis has an opposing view on masks and lockdowns.
Governor DeSantis Says No to Masks and Lockdowns
Some people have asked the governor if he is considering masks and lockdowns since the new Florida COVID cases are surging nearly out of control. His response is a solid and resounding no.
In a press conference, he stated that lockdowns are not happening in Florida.
"If anyone is calling for lockdowns, you're not getting that done in Florida."
This statement is in line with the Florida governor's stance from the beginning. He has pushed back on both masks and lockdowns and is continuing to make it clear that masks and lockdowns are not something that he thinks will benefit Florida.
Although he is urging people to get vaccinated, Governor DeSantis seems to believe that the spike in cases is seasonal.
Health Officials Blame the Surge on Delta Variant
Florida Governor DeSantis claimed that the surge in cases is seasonal. In a press conference, he stated that although we may see a higher prevalence into August, the cases may go back down after that.
We have a summer season here, just like last year. It started a little later this year. So you're going to have higher prevalence for the rest of July, probably into August, and then it goes back.
However, doctors disagree with his analysis.
Some doctors claim that the more contagious variant Delta is to blame for the new rise in cases. The World Health Organization (WHO) backs up those doctors, saying that Delta is driving those cases and claiming more lives.
The Delta variant is more contagious and has spread to 124 countries.
A report from WHO reads:
The increases in transmission appear to be driven by four factors: the circulation of more transmissible Variants of Concern (VOCs), relaxation of public health social measures originally intended to control transmission, increases in social mixing, and the large number of people who remain susceptible to SARS-CoV-2 infection as a result of inequitable vaccine distribution around the world.
One factor they claim is variants of concern, which Delta has been labeled as.
Readers, what do you think? Do you think that Governor DeSantis is correct in urging people to vaccinate but keeping mask and lockdown measures out of Florida? Do you think we should have stricter mandates or less strict mandates? Let us know in the comments below.
Follow me to see more articles like this.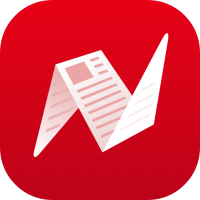 ...
This is original content from NewsBreak's Creator Program. Join today to publish and share your own content.