Volusia County Sheriff's Office/Public Domain
A Port Orange man named Gentry Burns hid his HIV-positive status from multiple women he slept with. He was recently sentenced to prison for the crime. However, many Floridians believe that his prison sentence is way too short, considering multiple women unknowingly contracted HIV from him.
Facts About HIV and Florida Law
Before we dive into Gentry's story, investigation, and prosecution, there are some things you need to know about HIV and Florida law.
According to HIV.gov, there are about 1.2 million people in the United States that are infected with HIV. Furthermore, and perhaps even more disturbing, is that 13% of them are unaware that they have the disease. Although HIV infections have fallen from 2015-2019, HIV is still a real problem in the U.S.
Right now, 21 states have laws that criminalize not disclosing sexual diseases to partners before engaging in physically intimate acts. Again, in Florida, you can get up to five years in prison as the law states it is a third-degree felony to not disclose HIV status.
The other states that criminalize not disclosing HIV-positive status to sex partners can be noted through this map of the United States and following map key provided by the CDC.
Although most prison sentences for this felony are between 1-5 years, some states do penalize it with life in prison. To some, that may seem like a harsh penalty. To others, they agree with the law as HIV is obviously a deadly disease.
Gentry Burns's Case: He Didn't Tell His Partners
Gentry Burns of Port Orange, Florida, didn't tell his partners that he was HIV positive, despite Florida's law that if you are HIV-positive, you have to disclose your status before having consensual sex. If you do not do so, it is a third-degree felony. This felony can give Floridians up to five years in prison and $5,000 in fines.
Many Floridians think that is a bit ridiculous, considering the recklessness of consensual sex without disclosing HIV status.
Gentry had intimate relations with at least three women that he did not disclose his status before engaging intimately. The investigation started in 2019 when an ex of his went to authorities after testing positive for HIV. Gentry Burns had never told her that he was positive, but she suspected that she must have contracted the disease through him.
Later, authorities found that Gentry had engaged with sex with multiple other women and had not disclosed his status to them either. At least two women had contracted the disease and tested positive for it.
Furthermore, Gentry traveled throughout Florida, and police believe that he may have infected other unknown women. The Volusia County Sheriff's Office commented on it in a statement to the press.
"It's believed that Gentry Burns traveled extensively along the East Coast of the United States and may have had contact with additional victims in other states."
Gentry had known that he was HIV-positive the entire time. He was diagnosed with HIV in January of 2014, according to medical records obtained during the investigation. So, he had knowingly risked at least three women's health through his acts and did not allow them to know that he was tested positive for the disease before engaging in sexual acts with them.
In July 2021, this month, Gentry Burns pled no contest to uninformed HIV-infected sexual intercourse. The judge sentenced him to two years in prison and one year of probation after his release.
Readers, what do you think? Do you think that the Florida law is too harsh on citizens? Or do you think that the sentence Gentry Burns from Port Orange, Florida received was too light given the circumstances (and his own knowledge of testing positive years ago in 2014)? Let us know in the comments below.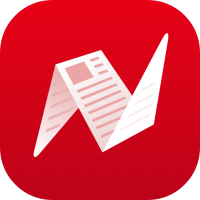 This is original content from NewsBreak's Creator Program. Join today to publish and share your own content.