Uh oh. Florida is in big trouble as far as COVID-19 goes. Although you may look around and think life has returned to normal, the pandemic is surging through the state. As of this week, Florida has taken the lead in the U.S. for COVID-19 cases. In response, Governor Desantis pleads with residents to get vaccinated now.
A Recent Surge in Florida COVID Cases
According to the Florida Department of Health, only 59% of eligible Floridians are fully vaccinated. This has not bode well for new COVID cases. Since last week, COVID-19 cases have started to surge within Florida. Right now, cases are increasing at a fast rate, faster than any of the past few months, with only mid-January numbers being worse.
There are a few reasons that the numbers are so terrible right now. Scientists speculate that it has to do with these factors:
A large percentage of people are not vaccinated.
Relaxed mask-wearing and social distancing measures
Delta variant spreading, which is more contagious than the other variants
Jason Salemi, a USF epidemiologist, states that all of those factors are a bad recipe for COVID-19 infections.
"All of those things together are a recipe for the data that we're seeing. It's a cause for concern...the speed with which the indicators are going up."
A total of 67,413 have been documented last week alone. Even more alarming is that Florida has had an average of 314 cases per 100,000 people over the past week.
This is bad news, and compared to the rest of the country; it's even worse news.
Florida Is Leading the U.S. in COVID-19 Cases
Florida is now leading the U.S. in COVID-19 cases. This past week, Florida has documented more cases than any other state, and the hospitalizations are also increasing, which is worrying.
In fact, Florida is now one of the three states that are accounting for 40% of all COVID-19 infections in the country. This huge surge in COVID-19 cases has doctors, epidemiologists, and even Florida Governor DeSantis worried about the virus.
Governor DeSantis has now taken to publically urging Floridians to get vaccinated as soon as possible if they haven't already.
Florida Governor DeSantis Begs Residents to Vaccinate
As the numbers continue to spike, Governor DeSantis has publically urged and pleaded with residents to get vaccinated if they haven't already. Even for those who are younger and believe they can handle a COVID-19 infection, the vaccination will help reduce the spread of the disease; thus, the more vaccinated residents, the better.
At a press conference in St. Petersburg, Florida, DeSantis took to the stage and reminded residents and those listening that if you're fully vaccinated, the chances of getting seriously ill, hospitalized, or dying, is "effectively zero."
"Moreover, nearly 95% of those admitted to hospitals with the disease aren't fully vaccinated."
In order to beat this virus and stay safe, Florida needs to take some serious measures to reduce the spread. Florida Governor DeSantis is not shy about his support of the vaccine. He believes they are saving lives, as many doctors have said from the start.
"These vaccines are saving lives. They are reducing mortality."
Unfortunately, a lot of bad press about the Johnson & Johnson vaccine, as well as skepticism about the other vaccines, has caused a lot of people to avoid getting vaccinated at all or fully vaccinated. Governor DeSantis has stated that he thinks this was a mistake on Johnson & Johnson's part. A lot of people fear the vaccine or do not trust it.
Specifically, Governor DeSantis commented on when Johnson & Johson had to halt their distribution in April to investigate blood clotting disorders associated with the vaccine.
"I think it was a huge mistake. I said so at the time, and I think that that sent a message that maybe this is not something that they should be doing. I think that's been unfortunate because I took it. I think it's effective."
Although that instance scared a lot of people, the vaccines have been proven effective and safe in these circumstances, and Governor DeSantis is begging residents to get the shot.
Readers, what do you think? Have you been vaccinated against COVID-19? If not, do you plan to after hearing Governor DeSantis talk about the importance of vaccination? Why or why not?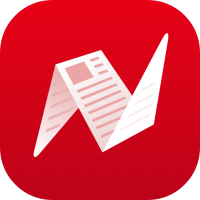 This is original content from NewsBreak's Creator Program. Join today to publish and share your own content.