Gladys and Antonio Lozano
Twitter Screenshot by Author/Public Domain
Well, if you thought it couldn't get worse, think again. Unfortunately, this may be a new low for members of our society: hackers are now targeting the deceased Florida condo collapse victims. This heartbreaking situation has impacted numerous families since the collapse.
This article discusses what we know about the recent attacks on the condo collapse victims' identity, as well as what Florida officials, including the Surfside mayor, have to say about it.
Florida Condo Collapse Victims Attacked by Hackers
Many people have come together to help aid those affected by the Champlain Towers South condo collapse in Florida. However, some people saw this tragedy as an opportunity for crime. It's come to police attention that identity thieves and hackers target those declared deceased by the Florida condo collapse by hacking into their bank accounts and stealing their identities.
Many people's identities have already been compromised, and the families, who have already been devastated by the loss of loved ones, are now finding that they have to confront these identity thieves too.
The heartbreaking situation has struck many of the Florida collapse victims and their families. Mayor Charles Burkett said that there had been multiple cases already. He commented on the tragedy.
"It's the revictimization of the victims that we're sort of starting to experience right now with these hackers."
Gladys and Antonio Lozano
One Florida couple who died in the Surfside condo collapse, Gladys and Antonio Lozano, was targeted by hackers on the day of their funeral.
The couple was married for 59 years and died together in bed when the condo collapsed. It was the day of their funeral that hackers tried to empty their bank accounts. Sergio Lozano, their son, said that identity thieves tried to file a change of address, open new bank accounts, and withdraw funds from the deceased couple's accounts.
Furthermore, he commented on how the situation has taken a toll on him and his family. Not only does he have to deal with the loss of his loved ones, but now he has to deal with legal matters regarding their identities. He called it "totally devastating" in an interview.
"I find it totally devastating, after losing my parents, that I have to deal with all the estate issues, and now I'm having to deal with somebody stealing from my parents. After they're dead and buried, they're stealing from them? It's just wrong, just wrong. How many people have perished in that building, and how many people have had their money stolen while they're dead in the rubble, which is not right? You should get arrested, and you should go to jail."
What do you think?
As of right now, identity thieves and hackers haven't been identified. However, Surfside Mayor Burkett has assured Florida citizens that the police are investigating these crimes. No arrests have been made as of yet.
What do you think should happen once the hackers are identified? Do you agree with Sergio Lozano and think they should spend time behind bars? If you were the judge, what kind of sentence would you give? Let me know in the comments below.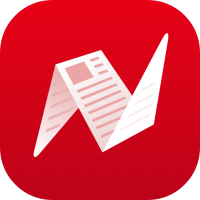 This is original content from NewsBreak's Creator Program. Join today to publish and share your own content.