If there's one surefire way to put a damper on summer fun, it's with Red Tide. Unfortunately, it's here, and people are wondering if it's really an issue. It's deadly to sea life, especially fish, but how does it affect people?
This article discusses what you need to know about Florida's current Red Tide situation and when scientists expect it to ease up.
What is Red Tide?
Red Tide is a highly concentrated spike in harmful algae. These algae are typically in the Gulf of Mexico at all times; however, the levels are so low that it is not normally harmful. The specific algae that are causing Red Tide right now are called Karenia brevi.
Karenia brevi are at a higher than normal concentration, which is causing Red Tide. Florida takes water samples from different areas and publishes the results of those samples online. You can find them on the Red Tide Current Status Page.
But why exactly is it a problem? And why now?
Why is it a problem right now?
Red Tide is so bad because it causes a lot of problems with both the ecosystem and people's health.
Usually, Red Tide comes and goes from various factors throughout the year in Florida. The Red Tide blooms (periods when the concentration is higher than normal) are seasonal and typically occur naturally between August and December in Florida.
However, right now, we are facing a Red Tide crisis in Florida. Scientists think the reason could be the higher nitrogen levels in the water (which feed the Karenia brevi). And there's one current event that could definitely have caused this spike in nitrogen: an artificial chemical spill.
This spill has caused many fish and marine life to die on our Florida shores.
The Piney Point Catastrophe in March

In late March, a fertilizer plant in Piney Point leaked 200 million gallons of polluted water into Florida water systems. This polluted water caused a huge spike in chemicals in local areas, and of course, that water had access to the Gulf of Mexico.
Although the polluted water didn't start Red Tide from scratch, there's speculation that it has definitely aggravated the situation and caused the spike and blooms to worsen.
Ed Sherwood, an executive director of the Tampa Bay Estuary Program, commented on the possible link.
"It doesn't take much to put two and two together. We didn't see this level of algal production this time last year."
When will Red Tide go away?
Unfortunately, this year's Red Tide is already extreme. Over 600 tons of dead fish have washed up on Florida shores, and it's not over yet.
One Florida resident, Maya Burke, commented on the sad situation.
"The bay is really hurting right now. It's significant numbers of dead fish all up and down the food chain, from small forage fish all the way up to tarpon, manatees, dolphins. ... If it's swimming in the bay, right now it's washing up dead."
So when will Red Tide go away?
Unfortunately, scientists can't pinpoint an exact answer. It varies based on the chemicals in the water. The Florida Fish and Wildlife Conservation Commission stated that the deadly bloom could last from a few weeks to as long as a year.
"The duration of a bloom in nearshore Florida waters depends on physical and biological conditions that influence its growth and persistence, including sunlight, nutrients and salinity, as well as the speed and direction of wind and water currents."
What has been your experience with Red Tide? Let me know in the comments below.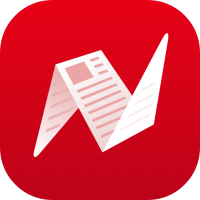 This is original content from NewsBreak's Creator Program. Join today to publish and share your own content.