What's with animals dying in large numbers lately? First, it was the stingrays at the zoo, and now seven African penguins have mysteriously died at the Florida Aquarium. More worrisome, officials are now saying that we may never know what killed those seven penguins.
This article takes a look at the tragedy at the Florida Aquarium and what the experts and vet staff say about the penguins' untimely deaths.
7 Penguins Died...Mysteriously
Officials were able to recently confirm that seven African penguins at the Florida Aquarium have died. Sadly, the cause of death is still a mystery.
"It is with heavy hearts that The Florida Aquarium announces the passing of seven of our African penguins. At this time the cause of death is unknown and under examination."
They have no idea what caused the death of the seven penguins, which is alarming for the rest of their penguin population and the general care of the other animals at the aquarium.
This tragedy happened just a few months after a similar tragedy at a Florida zoo where twelve stingrays died after a tank malfunction.
However, in this case, the Florida Aquarium is unable to determine the cause of death. The results from the necropsy were "inconclusive," and the vet staff at the aquarium is still conducting some tests of their own. However, officials have commented that we may never know what happened to cause the untimely deaths of the seven penguins.
"It's never easy to communicate the loss of a species ambassador especially one as iconic as our African penguins. The Florida Aquarium will leave no stone unturned in our efforts to understand this tragic course of events. Unfortunately, we may never know the cause of death."
What about the remaining penguins?
The penguins that survived whatever killed the seven are seemingly healthy. The keepers at the aquarium and officials are keeping a close eye on them to ensure they remain in good health.
"The Aquarium's remaining penguins are receiving around the clock observation and care, and we remain cautiously optimistic."
It is definitely worrisome that the aquarium is unable to determine why or how they died, especially since the deaths were unexpected and within a very close time frame. Hopefully, aquarium officials will be able to figure out what exactly went wrong so that they can avoid it in the future.
In the meantime, the remaining penguins are in good care and are being observed very closely.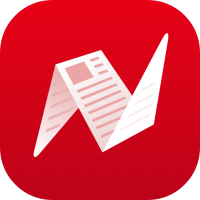 This is original content from NewsBreak's Creator Program. Join today to publish and share your own content.