Governor DeSantis is as polarizing as Trump. You either love him or hate him. Although Florida has mixed feelings about our governor, it looks like he has a solid shot at grabbing the title again at reelection.
This article analyzes some recent polls and data (along with what officials have to say about it) to see if Governor DeSantis has the potential to win Florida reelection.
The Polls Don't Lie
We may have a year and a half until reelection rolls around, but polls show that DeSantis has a high job approval rating so far. Three polls specifically were analyzed by the Democratic party, one organized and paid for by Democratic state Sen. Annette Taddeo.
Each poll shows DeSantis with an approval rating of over 50%, one with an approval rating as high as 60%.
Democrats Have Some Openings Though
Sen. Annette Taddeo commented that although DeSantis is ahead now, there are some things that Democrats can address as they run against him in order to garner more votes. One thing that many people did not find favorable was his strict vaccine passport ban.
She said that her polls show...
"...some clear opportunities we have as Democrats and some weaknesses we must tackle. Governor DeSantis is on the wrong side of critical issues, especially business mandates on public health measures and his continued efforts to make it harder to vote by mail."
DeSantis Is Well Ahead
Even with "being on the wrong side of the issue," his approval rating is high. Other than the high approval rating, DeSantis also has the advantage of money, with millions to spend on his reelection campaign. In addition to that, the Democratic party seems to be fairly fractured at the moment.
Ryan Tyson makes a good point that the party is not appealing to the general Florida voter.
"When you listen to Democratic candidates today, you hear them speak of things that are so out of touch with the typical Florida voter. The governor is advocating center-right policies in a center-right state. No one should be shocked by that."
Furthermore, Governor DeSantis has also attracted a lot of attention as a potential presidential candidate in 2024. Many people like his aggressive push to reopen Florida after the COVID-19 pandemic, along with his recent bills such as his anti-riot bill and bills against transgender girls in sports.
What do you think?
Do you think that DeSantis has a real shot at winning reelection as Florida's governor? If no, which issues do you think will be his downfall? If yes, do you think he could go on to win the presidency if he entered the race? Let me know your thoughts in the comments below.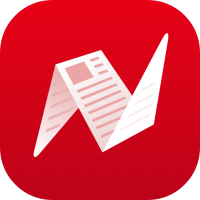 This is original content from NewsBreak's Creator Program. Join today to publish and share your own content.