Veterans don't always have it easy when they return to civilian life. There are a lot of challenges that they face! However, some cities make it easier for that transition than others. A new study attempted to rank cities in the USA for veteran-friendliness. Florida scored two of the top ten spots.
This article looks at the two cities in Florida that scored as highly veteran-friendly and what they do that makes them special.
The Study
According to Wallethub, veteran homelessness has declined recently, at least until the pandemic, which has taken a toll on all populations. Wallethub looked at the largest 100 cities in the United States and ranked them from 1 to 100. The top ten are ranked the best places for veterans to live.
The study looks at these four factors for veterans:
Unemployment
Economy
Quality of life
Health
So, let's take a look at the two cities in Florida that made the top ten out of the whole United States!
Orlando, Ranked Number 1
Out of all 100 of the largest cities in the United States, Orlando ranked number one as the most veteran-friendly! This is a huge deal for Florida.
According to World Population Review, there are 11,586 veterans currently in Orlando.
Population: 290,520
Number of Veterans: 11,586
Orlando is located in central Florida, and it a cultural hotspot in Florida. Not only that, but it is ranked as a great place for veterans to live based on unemployment, economy, quality of life, and health. The Orange County Veteran Services is reviewed very highly on Google and is a great resource for veterans in that area of Florida.
Tampa, Ranked Number 3
The other city in Florida in the top ten was Tampa! Tampa ranked as the third best place for veterans to live out of the 100 largest cities in the USA. This is another huge win for Florida.
According to World Population Review, there are 21,464 veterans currently in Tampa.
Population: 404,636
Number of Veterans: 21,464
Tampa is located near the Gulf on the west side of Florida. The Veterans Resource Center is a great resource for any veterans in this part of Florida.
What do you think?
Daryl Griffin, a veteran's advisor, makes a solid point:
"A veteran should go to where they will have a solid support group around them. Whether it is friends, family, or cities that have a thriving veteran's community or organizations, not being alone is very important."
So, what do you think? If you're a veteran near Orlando or Tampa, do you think those are truly veteran-friendly cities? If you live elsewhere, do you think the city you live in is veteran-friendly? Let me know in the comments below.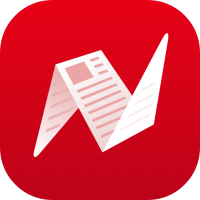 This is original content from NewsBreak's Creator Program. Join today to publish and share your own content.