Can't COVID just be over already? If you're anything like me, that was probably your first thought when you heard about the Delta variant of COVID-19. But what makes the Delta variant different, and should we be worried?
This article discusses the Delta variant of COVID, what experts have to say about it, and its current impact in Florida.
What is the Delta variant of COVID?
Delta is a specific variant of the original COVID-19 virus. It's a mutated version of the virus that spreads more easily among people. It was first noted in India in December and is now within the USA, including Florida.
By the end of June 2021, the Delta variant has made up more than 20% of the cases of COVID in the United States.
Should we be worried?

Should we be worried about this new variant? Yes, and no. Delta is troublesome for a few main reasons:
It's more contagious than other variants.
Unvaccinated people are at a higher risk.
Kids can easily contract the delta variant and get sick from it.
Delta virus seems to result in more hospitalizations than other strains.
The Delta variant is definitely serious; however, studies show that the COVID-19 approved vaccinations can still fight off the Delta variant. There is reduced protection, but there is still protection in place.
Dr. Inci Yildirim commented on Delta's increased ability to spread from person to person. It is normal for COVID to evolve and mutate into new variants.
"All viruses evolve over time and undergo changes as they spread and replicate."
Delta Variant in Florida

As of July 1st, about 20% of the COVID cases in Northeast Florida are the Delta variant. A lot of Floridians are not fully vaccinated yet. And yes, this is a problem. It is the people who are not fully vaccinated who are most at risk.
Chad Neilson from UF Health says that now is the time to get your vaccine if you haven't already.
"If you're not vaccinated yet, you should be worried about the Delta variant."
Although you can still get COVID while vaccinated, your symptoms will likely be far less severe.
What do you think?
What do you think about the Delta variant's rise in Florida? Are you already vaccinated against COVID-19? If not, will you be getting vaccinated to better protect yourself against the Delta variant? Let me know your thoughts in the comments below.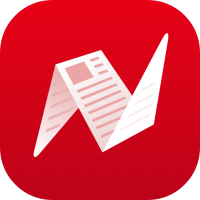 This is original content from NewsBreak's Creator Program. Join today to publish and share your own content.