Unfortunately, another tragedy may hit Florida very soon: the search for survivors from the Champlain Towers South condo collapse may be significantly slowed by Hurricane Elsa. The hurricane is making a beeline for Florida and is currently a Category 1 hurricane.
This article analyzes the potential impacts of a hurricane on the collapsed condo rescue and recovery efforts, along with the local mayor's comments on the situation.
Hurricane Elsa's Trajectory
Hurricane Elsa is currently a Category 1 hurricane. It's currently affecting part of the Caribbean and the Windward Islands. Its current path shows it heading straight for Florida, although it's still too soon to know where it will make landfall in the sunshine state.
The good news is that it is expected to weaken to a tropical storm by the time it reaches Florida.
However, even tropical storms can produce strong winds of 39mph to 73 mph. That sort of wind speed can cause damage, especially to unstable structures like the partially collapsed Champlain Towers South condos.
Will Hurricane Elsa Disrupt Rescue and Recovery Efforts?
This happens to be the first hurricane of the 2021 hurricane season, and it couldn't come at a worse time as rescue and recovery teams search the collapsed building.
DeSantis originally seemed unconcerned with Hurricane Elsa's path heading towards Florida, however as the storm has strengthened and still headed our way, he has made some preparations for it. Preparations include securing equipment on-site.
According to NPR, DeSantis said:
"We're going like we normally would with these things — this is just what we do — but we're adding this special emphasis on this site because we understand the sensitivities involved."
The Miami mayor, Daniella Levine Cava, is also concerned with the hurricane's impact on both the rescue and recovery, as well as the building's stability. While commenting on the risk of. thepartially collapsed building and the demolition timeline, she said,
"We're very concerned to not compromise our search. But we also know that the building itself poses certain risks, so we have to balance those things."
Obviously, this is a delicate situation. Ideally, we would be able to locate and recover the missing people quickly, however, it takes time to safely go through the rubble.
Unfortunately, Hurricane Elsa can definitely slow down the progress, even if the storm weakens before reaching Florida. Hopefully, the search will not be slowed for too long.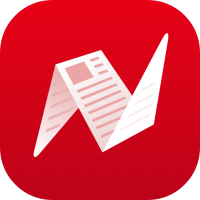 This is original content from NewsBreak's Creator Program. Join today to publish and share your own content.