Photos courtesy of Miami Herald/Public Domain
As we hear more about the tragedy at Champlain Towers South, we hear about residents seeing cracked concrete and repairs that needed to be done. But was there a major warning sign just days before the tragedy? According to a pool contractor, and the troubling photos he took, there definitely was.
This article takes a look at the damages noted by the contractor and analyses their connection to the collapse.
The Specific Damages Noted by the Contractor
Photo courtesy of Miami Herald/Public Domain
Just 36 hours before the condo collapse, a pool contractor was in the basement garage of Champlain Towers South. That contractor was shocked by what he saw. One of the most concerning things that he came across was the water that covered the parking garage.
"There was standing water all over the parking garage...I thought to myself, that's not normal."
When he spoke with the press, he asked to remain nameless; however, he did comment on the lack of maintenance and the abnormal pool issues. The purpose of his visit to Champlain Towers South was to see how much it would be to repair some damages as part of a restoration project.
In addition to the leaking water, there were exposed and rusting rebar and cracks in the concrete.
Damages and/or abnormalities noted:
pools of water in the parking garage
exposed and rusted rebar
cracked concrete
Apparently, flooding has been an issue before.
A former maintenance manager, William Espinosa, for Champlain Towers South had brought up concerns about the water in the parking garage before. Espinosa claimed that whenever the tide was unusually high, there was so much water in that area that they would have to try to pump it out.
"Any time that we had high tides away from the ordinary, any King Tide or anything like that, we would have a lot of saltwater come in through the bottom of the foundation. But it was so much water, all the time, that the pumps never could keep up with it."
The pool and parking garage collapsed before the tower.
According to residents, the pool deck and garage collapsed before the condo fell. Therefore, it begs the question, is there a connection? Experts and engineers seem to think that there is.
It's no coincidence that the damage documents just 36 hours before the collapse were beneath the pool. This also was an area that was documented years ago as needing major repairs. Unfortunately, there were many warning signs before this tragedy.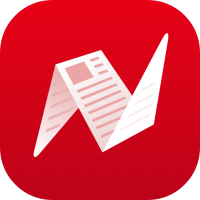 This is original content from NewsBreak's Creator Program. Join today to publish and share your own content.