Money doesn't grow on trees or randomly show up in bank accounts. Or does it? A Florida woman recently got a surprise of a lifetime when a billion dollars showed up in her bank account.
This article details what we know so far about the one billion dollar mystery deposit, where it potentially came from, and what the woman plans to do next.
Surprise! You're a Billionaire!
Julia Yonkowski just wanted to withdraw some small cash from her local Chase bank in Largo, Florida. Before, she had issues with overdraft warnings, so she checked her balance first. Julia got the surprise of a lifetime when the balance came back at nearly a billion dollars: $999,985,855.94.
Some people may have seen that crazy high number and jumped for joy, but not Julia. Instead, she said she was horrified at the amount in her bank.
"Oh my God, I was horrified. I know most people would think they won the lottery but I was horrified. I know I've read stories about people that took the money or took out money, and then they had to repay it and I wouldn't do that anyway because it's not my money."
Apparently, she hasn't touched the account again since Saturday and is trying to reach Chase to correct the issue and find out why this happened. According to Julia, she is unable to get through to a Chase representative during her multiple attempts to call them.
If anything, Julia admitted to being scared by the amount in her account. And she has a point.
"It kind of scares me because you know with cyber threats. You know I don't know what to think."
Cyber Threat? Lottery? Where Did It Come From?
So, where did the money come from? There's a lot of speculation and crazy stories that locals are coming up with as Julia's story spreads.
Is it a cyber threat dumping money into a "random" account? Did Julia actually fall into some money through legitimate means? Is it a banking error? The possibilities are endless, but we won't know for sure until Chase Banking gets back to Julia concerning this issue.
What would you have done?
Lots of people would have surely withdrawn a hefty sum of money if they found it in their account. What would you have done or thought? Let me know in the comments below.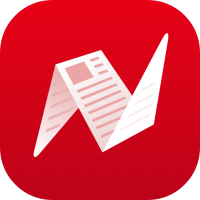 This is original content from NewsBreak's Creator Program. Join today to publish and share your own content.