Did you think Florida was super patriotic? If you look around the sunshine state, you might. However, a new study ranks Florida quite low on patriotism.
This article takes a look at the new study and "markers" of patriotism and why Florida scored so poorly.
How low is low?
The study of 2021 Patriotism was completed by Wallethub. It analyzed the states by thirteen different indicators of patriotism and then ranked them (1-50). Florida scored low, and not just bottom-half low, but super low.
Florida ranked 49th on patriotism, making it the second least patriotic state, according to the study.
That's right, Florida beat out one state and one state only. That state was New York. But why did Florida do so poorly?
Why did Florida score so poorly?
There were two main categories of interest among these patriotism markers: military engagement and vivid engagement.
Military engagement looked at things like the highest average number of military enlistees, most veterans per capita, etc. Civic engagement looked at the average number of volunteers; people enrolled in the Peace Corps, and the percentage of adults who voted in the 2020 presidential election.
Florida scored 19th for military engagement and 50th for civic engagement.
So, Florida had some military engagement but very low civic engagement compared to the other states (the lowest civic engagement, really).
Florida is addressing the low civic engagement.
Element5 Digital/Unsplash
Governor DeSantis is trying to address this low civic engagement. In March, he proposed the Civic Literacy Excellence Initiative, which would use $116 million to increase civics education in schools. When he announced the proposal, he stated that he wanted to make Florida a leader in civics education, along with his concern for the state and country's leaders of tomorrow.
DeSantis said:
"I think if you look around the country, understanding what our country is founded on has become very much a lost art."
Do you think Florida is patriotic?
The numbers don't lie, and whereas Florida ranked very low on patriotism in 2021, that doesn't mean that it has to stay that low in future years. Patriotism is all about citizen engagement.
Do you think that Florida is truly one of the least patriotic states? What have been your observations of patriotism in Florida? Let me know in the comments section below.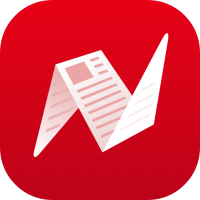 This is original content from NewsBreak's Creator Program. Join today to publish and share your own content.