Do you want to live in a wealthy community with lots of great job opportunities? Or perhaps you're curious if your city is in Florida's top three wealthiest? If you answered yes to either of those, then this article is for you.
This article analyzes the three most wealthy cities in 2021. Do you live in one of the top three?
The Qualifications and Ranking System
To qualify, cities had to have a population of 5,000 or more people. They obviously have to be Florida cities. Not only does this list look at the household income to determine the richest cities, but it looks at a few other factors too. Those factors are:
median household income
poverty rate
unemployment rate
Without further adieu, let's take a look at Florida's three wealthiest cities.
Number 1: Palm Beach
Palm Beach, Florida, ranks the number one wealthiest city in Florida in 2021!
Population: 8,723
Median Household Income: $141,348
Poverty Rate: 5.4%
Unemployment Rate: 2.3%
Palm Beach is a city in South Florida, near the coast. It's well known for its fancy estates, beautiful beaches, and top chefs! If you're looking for a life of luxury, then Palm Beach is for you. If you ever visit Palm Beach, be sure to check out:
Palm Beach Municipal Beach
Worth Avenue, which is filled with tons of super cute boutiques and restaurants
Henry Morrison Flagler Museum
The Colony Hotel Palm Beach
Number 2: Longboat Key
Longboat Key ranks the second wealthiest city in Florida, not far behind Palm Beach!
Population: 7,283
Median Household Income: $114,762
Poverty Rate: 3.1%
Unemployment Rate: 3.1%
Longboat Key is on the other side of Florida, on the gulf coast. It's a small town with lots to do, including many water activities and beach activities. It has beach resorts, waterfront golf, and lots of beautiful sandy beaches to relax at. Some of its more notable attractions are:
Coquina Beach
Longboat Key (go figure)
Longboat Bay Charters
Islandside Golf Club
Number 3: Sanibel
Sanibel, Florida, ranks the third most wealthy Florida city, still above $100k in median household income for 2021!
Population: 7,319
Median Household Income: $108,081
Poverty Rate: 6.7%
Unemployment Rate: 1.5%
Sanibel is a gorgeous city located on Sanibel Island. The island is in southwest Florida, on the gulf side again. Sanibel is not only one of Florida's wealthier cities (financially), but it also has a wealth of seashells to discover! It's well known for its shell-filled beaches. Some other activities and places you can check out if you visit Sanibel are:
Lighthouse Beach
The Bailey-Matthews National Shell Museum
J.N. "Ding" Darling National Wildlife Refuge
Sanibel Island Farmer's Market
So, do you live in one of these three wealthiest cities in Florida?
Follow me to see more articles like this.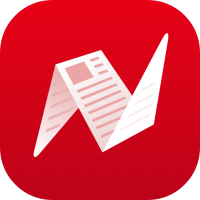 ...