Remember when Donald Trump's Twitter account was banned for breaking the "Glorification of Violence policy" in January? Well, according to a new bill that is being pushed by Republican lawmakers, social media platforms can be punished for "de-platforming" politicians (in other words: banning them).
This article takes a look at the events that led to this bill, the bill itself, and what it would mean for both politicians and platforms moving forward.
The Build-Up
Unless you've been living under a rock, you're aware of the fiasco at the U.S. Capitol on January 6, 2021. In case you need a recap, here it is: the Capitol was attacked by Trump supporters who stormed it, fueled by the claim made by Trump that the election had been "stolen" away from him. Five people died. Many others were injured.
Trump's heated tweets and public speeches were blamed for fueling the mob and riots. Therefore, on January 8th, Twitter banned his account.
The ban on his social media account sparked outrage among Trump supporters and also other politicians as well. They claimed it was unfair censorship, however, Twitter stood by their assessment that the tweets were promoting violence and thus breaking their terms and conditions.
The Bill
The new bill has a few strict conditions that make it controversial:
Politicians cannot be "de-platformed," meaning permanently banned.
They can still be banned for a short period of 14 days before their account would have to be reinstated.
Individual posts that "break the platform's policy" could still be removed.
Basically, the new bill protects the politician's social media accounts and platforms from a permanent ban. Representative John Synder was in favor of this bill and voted for it. He had a lot to say on it.
"What this bill does is send a loud message that the Constitution does not have an asterisk that says only certain speech is free and protected."
The bill was passed in the Florida House and Senate. It is expected to be signed by Governor DeSantis.
What does this bill mean for platforms and politicians?
This new bill will allow politicians to keep their accounts even if they conflict regularly with the terms and conditions of the social media platform. Opponents of the bill state that this bill violates the platform's First Amendment rights in regards to corporations.
What does this bill mean for the politicians? They will be able to post without fear of permanent de-platforming, which means that some may not be as careful with what they post when they are aware that a permanent ban is not possible. Some people fear that this will allow for fear-mongering and "glorification of violence" even if those specific posts may eventually be removed.
Follow me to see more articles like this.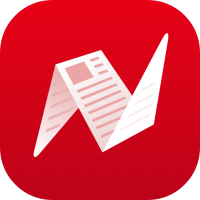 ...