One of the worst things about trying to choose a gift box for someone is that there's always a couple items that just aren't right. Wouldn't it be great if you could just swap out an item? A company called Knack, which makes gift boxes in all kind of varieties allows you to just that.
I first tried Knack's Taste of Seattle package. As you can imagine this had gems from the west coast city such as smoked salmon, but there were also some surprises in there like the best plantain chips I have had. Sounds strange but this company sources from local purveyors so the plantain manufacturer was local and I've reordered since!
These are not your ordinary gift boxes either. They have cute names like Three Little Figs, Jam Session and Take a Breather (wine decanter set) just to name a few. You can search by the gift recipient, the occasion (think entertaining, bar items, coffee /tea, spa, self care items).
If you are looking for gift ideas, Knack has great options for entertaining, housewarming and hostess gifts, self-care/spa gifts, wedding and bridesmaid/groomsmen gifts, thank you gifts, birthday gifts, gifts for college students or employees, and more!
Some examples of fun gift sets include:
All of the gift boxes are customizable and if you even want to create a gift from scratch you can do so with all of their favorite things. Plus, Knack allows customers to shop by ethos to create a gift that supports values important to them, including having gift options that support women-owned businesses, BIPOC-owned businesses, gifts from sustainable merchants, gifts that give back, handmade gifts, and more.
Not only are the gifts high quality but the packaging is too! Each box comes elegantly presented and no matter if you order Knack's pre selected gift box or make your own, they package it perfectly for the recipient. Plus, each gift includes a beautiful, custom-printed card and optional video message with the customer's personalized message to the recipient as well.
What's also super neat, is that if you shopping for a picky person you can give them the gift of Knack Shops and let them choose what they want! It's a great way to ensure someone is going to get what they desire, while still ensuring a classy gift too. Prices range from around $50 to $180 for various gift. Visit Knack Shops here.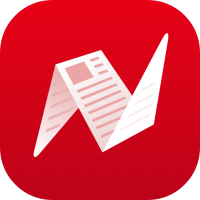 This is original content from NewsBreak's Creator Program. Join today to publish and share your own content.