I'm old enough to remember bringing my can of Coca-cola to Six Flags for a discount off of my entry to the park. Still a thrill seeker decades later, I enjoyed riding each roller coaster there, especially the updated Riddler Mind Bender. Some of the other highlights are the Cyclone, Superman, Dare Devil and my most favorite new ride at the park, Pandemonium.
What is new about the Riddler Mindbender?
The "Riddle" name was added to the Mindbender as it becomes part of the Gotham city rides along with Batman, Poison Ivy and the Joker. It has been painted a bright green color to give it some pop as opposed to the dark burgundy / brown it had been since opening in 1978. They've also added some trains for increased ride capacity.
What are some other good rides?
Pandemonium is a fantastic ride. Opening in 2019 the round ride soars forwards and backwards high into the air while simultaneously spinning around. Justice League: Battle For Metropolis is another good one for those who want something more interactive. While you are in your cars, you'll have 3-d glasses and laser guns to help save Metropolis.
How many Haunted Houses do they have during Fright Fest?
Apparently there are 5 haunted houses in operation during Fright Fest but that doesn't mean they are all open at the same time. Several were closed so we only go to two. I recommend the "Haunted House" - yes it is simply named that as it was intricately designed with much detail and fright worthy.
What are some of the shows during Fright Fest?
Dr. Fright's Dead Man's Party - During this show, which runs about 45 minutes, you'll be entertained by many Halloween songs you know with talented dancers performing choreographed performances. This show is located at the Crystal Pistol.
Disco Train - Ride along the disco train around the park while some dude tries to get you to sing along with disco hits. Strange but interesting if you love disco.
Demonatrix - If you are a fan of heavy metal (I mean the kind with nonstop screaming) and dancers that are more goth than slutty, you might like this show. For everyone else it is just super weird. We left after a couple songs as we couldn't stand the music.
Do they allow dogs at Six Flags?
No. I am surprised anyone would think they do but they have dog kennels as you are approaching the park entrance. You can put your dog in there for $10 a day.
Is the Flash Pass (to skip the lines) worth the high price?
Yes, if you are only going once a season than the Flash pass is worth it. It seems like they price it based on how many people they expect in the park that day. Think of it like how Uber rides fluctuate based on demand. Also, there are 3 levels: Bronze (25% less wait), Gold (60% less wait) and Platinum (90% less wait). One the day we visited, the Platinum was $115 per person. With the two of us we paid $230 which is on top of admission and parking. Visiting Six Flags suddenly seems like a day at a Disney Park. I still think the Flash Pass is worth the exorbitant fees.
How does the Flash Pass at Six Flags work?
Six Flags will make you use your cell phone to "reserve" your rides so make sure that battery on your cell is charged up. We only had 70 percent battery, so we put our phone on airplane mode when we were not actively using it. They have a bunch of watches but wouldn't give us one so not sure what they are for. Also, you do everything on your phone to buy the Flash pass so I'm not even sure why they have staff in the booth.
If you haven't been to the park in several years, you'll love the improvements and variety of rides. Just get ready for the sticker shock of increased prices.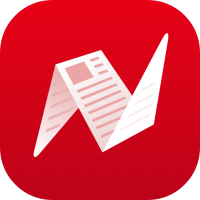 This is original content from NewsBreak's Creator Program. Join today to publish and share your own content.