It's nearly impossible to look in any direction in Savannah, Georgia and not see some historic building but it is more likely you'll see several. The southern city has preserved its historic buildings quite well. Just take a drive around Savannah and you'll be mesmerized by the sheer architecture of the buildings lining each street. Lucky for tourists, you can bask in many of these buildings for hours while you dine on exquisite cuisine. Many restaurants have taken over mansions and other abandoned buildings, and instead of gutting them, they've paid homage to their history. Read about three such spots you must visit when in Savannah.
1. Husk
Quite possibly the most beautiful restaurant in Savanah is the Husk, which opened in 2017. The original Husk is located not far, in Charleston. As it is quite popular to do in Savannah, many businesses, especially restaurants, open in historic buildings or homes. Husk is no exception. Seeing the open expansive rooms with high ceilings, it is hard to imagine what these Victorian homes once looked like, but one thing's for sure, the designers captured the spirit of modern elegance while preserving the history.
The menu Husk changes regularly, which means you need to visit multiple times. Known for their luscious seafood, get a half a dozen oysters to start out (your server can recommend the best ones), and any fish on the menu. For meat lovers, the duck is one the best you can find with one part breast and one part confit duck leg. Save room for the basil ice cream.
https://husksavannah.com/
2. The Grey
Art deco meets transportation industry is what one of the designers described The Grey. Occupying a 1938 art deco Greyhound Bus Terminal that they painstakingly restored to its original luster. They were able to restore some of the original furnishings. What was once the ticket counter is now the open kitchen. The shower room became the private dining room, the drivers' bunk room is now the wine room. They focus on regional produce, seafood and meats.
The Grey is open for brunch and dinner or you can sit at the bar and enjoy cocktails and the bar menu. It's a prix fixe menu for $65 (3 courses) per person or $125 for a chef's tasting and reservations are recommended.
https://thegreyrestaurant.com/about-us/
3. The Vault
You get one guess as to what this may have been in it's former life? Give up? The Vault was once a bank! As you enter, look immediately to the back and you'll see the huge vault door that now opens to the private dining room. Don't worry - it's permanently open. Another neat aspect of the restaurant design is the safety deposit boxes that support the bar.
The cuisine at The Vault is Asian with both sushi and Thai cuisines. And for good measure throw in some tacos. Skip the pricey cocktails in favor of a mocktail, which they do quite well. Get the miso salmon or duck tacos.
https://www.thevaultkitchen.com/
So which one of these eateries will you try when you visit Savannah?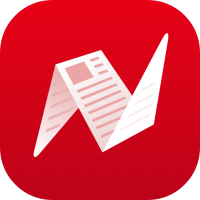 This is original content from NewsBreak's Creator Program More travel content at Roamilicious. Join today to publish and share your own content.