When the Coronavirus pandemic first hit, restaurants, as many others thought the closings would just last a few weeks. Then that spiraled. Veteran restaurateur, Cliff Bramble thought he could weather the storm.
First, hoping he could maintain some normalcy within local residences, he handed out thousands of pounds of rosemary dough to his local customers. Then, he created online ordering and curbside pickup of essential items like eggs, milk, and cleaning products.
Heroically, for the eight weeks of being closed, he paid his employees their full pay. Upon re-opening the restaurant, it was clear the large parties that took up 40% of his business had already moved out of the local business parks and started working from their homes.
With no sales and no help from the landlord, he closed his multi-million-dollar restaurant. Adapting to the change, Cliff set out to help others in the restaurant business. This is what inspired his book, The Business Side of Restaurants. Cliff says, "If future generations of restaurant professionals can learn faster and less expensively, it's great for them and the entire restaurant industry."
When Covid-19 forced the closing of Cliff Bramble's restaurant, he strategized and thought about how he could use his decades of restaurant experience to help others. The Business Side of Restaurants does just that. The book shows restaurant and business owners how to save money while operating their company.
The book is interactive too. QR codes take the reader to specific websites, forms, examples, and and more.
Topics discussed in the book
Discussions on contracts like the lease, operating agreements, and term sheets
Operational costs like marketing, insurance, accounting, financial reporting, and restaurant design
Analysis of sales percentages, financial analysis, human resources, sales mixes, costs, and inventory
Issues like poor sales, labor, theft, cost of goods, and payroll
Also, inside the book are real-life restaurant stories. Stories like a valet attendant jumping into a car's passenger window or a Mercedes Benz being taken by the wrong guest.
Contact: Cliff Bramble - Hungry Hospitality LLC
Email: book@hungryhospitality.com
Phone: 678.488.9918
Website: Hungryhospitality.com
Release date: August 26, 2021
Available on: Amazon & Barnes & Noble @$21.88
Ebook version is on KOBO.com @$14.99
PDF version on Hungryhospitality.com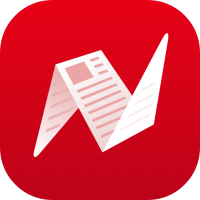 This is original content from NewsBreak's Creator Program.
About the author. Join today to publish and share your own content.