First Watch launched one of their very first Georgia restaurants in Alpharetta. I was thrilled to attend the opening and have been a fan ever since. If you are a coffee fanatic, you must try theirs. They have their own proprietary blend and give diners their own fresh pot. I love that First Watch serves breakfast all day long until they close at 2 pm, which is perfect for late risers.
Some of the best menu items are the Italian omelette with sausage and sun dried tomatoes. A pesto quinoa chicken kale salad (listed under the "Power Bowl" section of their menu) was rather delicious too! Another lunch option I enjoy is the half and half (half sandwich / half salad). I go for the heartiest of options with a reuben sandwich, thick with corned beef along side the Pecan Dijon salad. This salad comes with chicken, bacon, avocado, pecans, tomato and carrots with Cheddar and Monterey Jack.
But I'm so glad that they have seasonal items too! Check out the list of seasonal items available from First Watch below. I am a pumpkin fanatic so I am so thrilled that they have this for fall. And don't miss out on the Pumpkin Spiced Donuts either! For heartier options the Truffle Mushroom Hash or the Short Rib Omelet is a lovely option!
The limited time fall items are available until October 31. Prices for the range from $4.49 to $13.99.
Pumpkin Pancake Breakfast – Two cage-free eggs cooked any style plus one a signature spiced Pumpkin Pancakes and a Jones Dairy Farm grilled all-natural savory chicken sausage patty.
Truffle Mushroom Hash – House-roasted Shiitake and Crimini mushrooms, crispy diced bacon and Monterey Jack cheese atop fresh, seasoned potatoes. Topped with two cage-free eggs any style, Parmesan cream sauce, truffle oil and lemon dressed arugula.
Pumpkin Spiced Donuts – Warm cake donut holes tossed with pumpkin spiced sugar and lightly dusted with powdered cinnamon sugar. Served with salted caramel apple butter and crème anglaise.
Short Rib Omelet – Savory red wine–braised beef short ribs, house-roasted shallots and Crimini mushrooms, fresh spinach and Mozzarella cheese. Topped with Parmesan cream sauce and fresh herbs. Served with lemon dressed organic mixed greens and ciabatta toast.
Butternut Squash Bisque – Rich and creamy butternut squash soup sweetened with carrot and a touch of nutmeg. Garnished with sour cream and fresh herbs. (Vegetarian)
First Watch is open for breakfast, brunch and lunch seven days a week from 7 a.m. until 2:30 p.m. You can visit their website here firstwatch.com.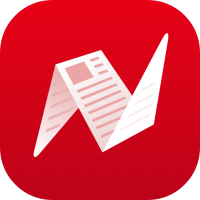 This is original content from NewsBreak's Creator Program. Learn more about the author. Join today to publish and share your own content.