You may be surprised that the CDC Museum, located right in Atlanta, has a museum that can be visited.
Here are a couple things to know before you make a trip to the Centers for Disease Control's museum:
You will have to get your car inspected.
As you can imagine, a place that probably has some infectious diseases stored there is going to be very cautious about who they let inside. So they carefully inspect any vehicle that comes on site. Yes, they will even bring out those mirror sticks to take a peek under your car. It sounds like a hassle but the whole experience takes only about five minutes in total from the time they begin to end the inspection.
2. There is art in this museum
Sure, art is a main component of many museums, but that may not be what you expect when heading to this museum. It is quite surprising how artists have been able to take something like germs or diseases that would be otherwise quite unappealing and put them in an artistic form that is impressive.
3. Some of the items at the CDC Museum are interactive.
On display are hazmat suits that can be tried on. Seriously. Have you ever seen those movies where they are wearing hazmat suits? Ever wonder what it is really like to put them on? You can try them on at the CDC Museum.
4. Learn how the CDC has contributed to solving more than just heinous diseases
Yes, at the CDC, you will find diplays on how the CDC helped to rid or slow the spread of some dieases like Malaria, HIV or even Legionnaires' dieases. But there are also lifestyle choices such as smoking where the CDC has devoted themselves to slowing the spread. These exhiibits are qutie fascinating to see the agency's devotion to combat this.
Make sure to check their site for updated hours and closings. For more information, please visit the CDC's site below.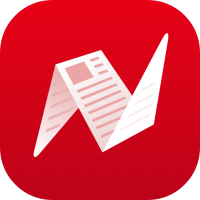 This is original content from NewsBreak's Creator Program. Join today to publish and share your own content.