Scaly Mountain, North Carolina, a short drive from Highlands, was the site of the first multi-day festival in the US since COVID shut everything down. Winfield Farm is a 50-acre farm about ten minutes from Highlands, NC. Though the festival was originally slated to take place in a park in Highlands, organizers realized there wouldn't be enough space for mandatory social distancing of 1000 people per day. Vaccinations were just beginning in April.
Organizers of the Bear Shadow Music festival contacted the owners of Winfield Farm in hopes of holding the festival there. Not only could the farm provide the spaciousness required but as an added benefit, the mountain view provided a gorgeous backdrop for festival goers to enjoy live music once again.
It was a fortuitous event as Anna Hartrampf granddaughter of the founder of Winfield Farm says they were planning to expand the farm to events. So when festival organizers contacted her about hosting the multi-day festival they were ecstatic. "We were thrilled to host the Bear Shadow Music Festival." - Anna says.
The inaugural Bear Shadow Music festival moved from a small park in downtown Highlands, NC to a farm that could accommodate the attendees while adhering to social distancing guidelines. Staff took precautions to make sure that guests were seated in outdoor COVEs, (Contained Open-Air Viewing Environments) -- spaced at least six feet in distance from each other. To minimize guests walking around, many COVEs had their own attendants to fetch food and drinks.
They had 4-, 6-, and 8-person viewing areas. Vendors were there selling food and drinks but everyone maintained their respectful distance. It is a big feat to move a concert, let alone a multi-day festival, but organizers were confident they could pull it off. Attendees had the choice of driving themselves (there were about 300 spaces available) or taking a shuttle back and forth from Downtown Highlands, to Scaly Mountain.
Approaching Winfield Farm, beautiful stately trees were lit up, beckoning concert goers. Most of the bands had not performed in a year or more. Their appreciation for the festival was apparent with a mix of joy and relief as evident in their opening remarks, even a simple phrase as "Gosh, we've missed playing live music" was wrought with emotion. They delighted their audience with tunes late into the evening.
Without the farm stepping in, the festival would not have taken place.
Wondering where the name "Bear Shadow" comes from? It is a phenomenon that happens each fall in the North Carolina mountains. As the day starts to end the shadow of a bear is visible at a spot between Highlands and Cashiers, NC. If you want to see it for yourself, it takes place from mid October through early November and the best viewing spot is Rhodes Big View Scenic Overlook.
With a bit of luck, and a lot of community support this music festival appears to have been seamless. Visit https://bearshadownc.com/ for information about the 2022 festival.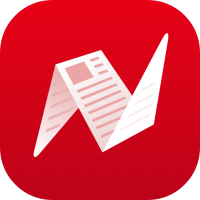 This is original content from NewsBreak's Creator Program. Join today to publish and share your own content.