Smokey Bones has three location in the metro Atlanta area. To celebrate National Fried Chicken day on July 6th they are letting guests pick any wing sauce (they do awesome wings by the way) to flavor their chicken sandwich. You can get this deal from now until the brand decides to end this promotion, but no details on when that would be.
Guests can choose from any one of many flavors for their chicken sandwich from Smokey Bones. Some of the popular wing flavors are: Garlic Parm,  Buffalo,  Honey Hot,  Teriyaki, Lemon Pepper. They also have some really unusual flavors - Hot Cinnamon Candy Apple, Blackberry Bourbon, or West Indies Curry.  To view all the flavors visit the saucy menu here. Sign me up for West Indies Curry!
This is a terrific option for those who want more choices than plain or spicy. The Crispy Chicken Sandwich can be ordered a la carte for $7.99 or as a combo meal for $11.99 and includes a choice of a side and fountain drink.
Looking for a July 4th holiday deal? Smokey Bones will offer a plain crispy chicken sandwich as Buy One, Get on Free (BOGO).
During the pandemic, Smokey Bones started offering 2 deilivery only experiences for both wings and burgers. The Wing Experience has 50 unique wing flavors that are available for order as jumbo bone-in, whole wing or crispy boneless. The Burger Experience offers five quality burgers served with a secret XTC sauce as well as a veggie burger.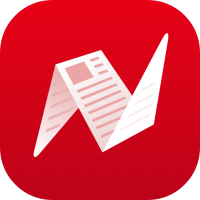 This is original content from NewsBreak's Creator Program. Join today to publish and share your own content.