To hell with Michelin, I choose a local diner over a fancy restaurant with their overpriced food any day of the week for any occasion! Even if it is a date with the super-hot dude who I used to work with almost a decade ago, who has just moved to my town and is cheerfully single again.
When my decade-long crush moved into my city a couple of months ago and sent a message via Facebook to see if I'd be up for a coffee, of course, I had to say "yes" to that. Thankfully, Denver has no shortage of cozy local coffee shops and I was happy to find the perfect spot that felt comfortable but didn't scream "I want to jump you right now!"
So, yeah, I didn't jump him, not that day anyway. But who knew that my one-sided crush wasn't one-sided after all? Soon, both of us armed with our two vaccine jabs—I with Pfizer and he with Moderna—felt ready to take our mutual attraction to the next level. And one of the things that we've been enjoying a lot since then? Going o breakfast dates!
Whether we've spent the night in each other's arms or we've decided to meet up for a quick brunch over the weekend, more and more we're gravitating towards having the first meal of the day together, outside at a local breakfast nook somewhere. And here's one place that we're loving more and more with each visit.
Jelly U Cafe is a popular spot with the locals, located at 1700 East Evans Avenue, Denver, CO 80210. It's open from 7 in the morning to around 2 PM and often is so packed, especially during warmer days, that you'll find yourself lining up to be seated. Even with the pandemic and limited seating, this place remains a favorite of the locals. But thanks to the virtual waitlist, it's much easier to get there right on time for when your table is ready.
One person on yelp sums up the experience perfectly! Eilen says, with a 5-star review to boot,
So happy to have stumbled upon this place. We joined a virtual waitlist on a Saturday because all other restaurants had crazy wait times. This worked out perfectly and we showed up and were seated within a few minutes. The place is so cute! The best vibes and the mood was just right. They were playing old-school rap which definitely set the "chill Saturday brunch" vibes. Of course, everyone at the table got the mini donuts. This is a must at this place! The salted caramel one was my favorite one. We also got some cinnamon roll pancakes that were my absolute favorite! Someone at my table actually got their food very late and the server admitted he forgot to put it in and actually removed an item from the bill as a way to make it up to him. Excellent service and excellent food. Will certainly be back!
Not only are the waiters amazing and professional, but the place itself also sports a colorful, retro decor, with old-school cereal boxes lining up the walls. The bright pink, orange, teal, and yellow color combination gives the diner a very 70s vibe.
People seem to love this place just as much for its food as for the decor. Brandon's short yelp review captures this feeling the best.
This place is incredible! Love the colors, nostalgic decorations, and overall vibe. Had an amazing brunch with the family. Food and service were top-notch.
But not just Brandon, even Ivette wishes she had taken some photos!
I wish I would have taken photos when I visited, but I was so happy to try this place out that I fully immersed myself in it! The retro vibes are great, and the staff is super nice. Let's not forget the real reason we went - the food! I had a chagaccino and the lavender blueberry pancakes, both were AMAZING Will definitely be going back!
If you live in Denver and have yet to get your breakfast here, please do! And if you're visiting, get a feel for some Denver originals and the local vibes at this cozy, cute, breakfast place. Order some classic eggs and rustic potatoes with toast and their classic Jelly. Get some donut holes. Or order my favorite—the french toast! They're to die for... like, for real!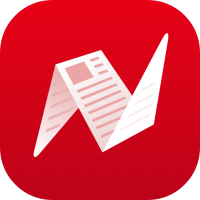 This is original content from NewsBreak's Creator Program. Join today to publish and share your own content.