To longtime Fort Worth barbecue enthusiasts, the name Jefe's Tex-Mex BBQ should sound familar. Four years ago, Ruiz and his wife Pamela opened Jefe's in the city's Near Southside area. Hoping lightning would strike twice, they parked in the same spot where the city's then-lone practitioner of craft barbecue, Heim BBQ, had recently found fame with its own food truck business.
At that point, however, Fort Worth's craft barbecue scene was still in its infancy. The couple's novel mix of barbecue and Mexican food struck a nerve with many Fort Worth foodies (myself included) but not enough to keep the business afloat. Five months after opening, they shut down.
As Fort Worth's craft barbecue scene continued to grow, and newcomers such as Hurtado Barbecue Co., and Panther City BBQ helped popularize the art of mixing Mexican and barbecue cuisines, Ruiz began to map out a comeback.
"I kept telling him, this is what you need to do," Pamela says. "The passion to do this, that fire never went out."
Ruiz got back into the business slowly and carefully, selling smoked meats at a farmer's market in Mansfield, hosting pop-up events and catering special events for friends and family. Then, in June, he quit his full-time job as a truck driver to relaunch Jefe's in a new location, at 1900 Western Center Blvd., in far north Fort Worth, where good 'cue is in short supply.
On a recent afternoon, despite temperatures swelling to 100 degrees, business was indeed swift at the new location – a parking lot shared with the Liquor King liquor store. People were ordering brisket tacos and pork spare ribs left and right, no doubt due to a recent Texas Monthly article that lauded both.
To smoke his meats, Ruiz uses an offset smoker attached to his truck. He does wonders with the tiny smoker, serving long planks of fatty and lean brisket, monolithic pork ribs and two types of sausage: a jalepeno-cheddar link and an all-beef mix. Meats are available by the pound or plate or in the form of a specialty sandwich, such as the Big John, made with brisket, sausage, grilled bell peppers, barbecue sauce and Monterey Jack cheese. Other 'cue items include half and whole chickens and pulled pork.
The Tex Mex portion of the menu includes quesadillas, but tacos are the real draw. Made with fresh flour tortillas, typically supplied by a local taqueria, they're stuffed with your choice of pulled pork or brisket, along with fresh pico de gallo. At $4 a pop, they may seem pricey but two will fill you up.
Pamela works on the compenents of the taco that really make them sing: the sauces. There's a salsa verde made with roasted serrano chiles and a milder green sauce made with avocados, lime and cilantro. Pamela worked with Michael on developing the recipe for Jefe's mustard-based potato salad but handled the super creamy corn on her own, giving it a touch of heat, like Mexican elotes.
The trailer's name is an homage to Michael's grandfather, who was affectionately known as "Grandpa Jefe." "He was the one who inspired me to do what I do," Michael says. "When I was a kid growing up in Corpus Christi, I would watch him cook all kinds of meats - lamb, pig, goat - over an open fire. That's how we lived and that's how we ate. We'd have smoked meats with whatever Mexican food other people in my family would make. That's the foundation for my recipes: my family."
Jefe's Tex-Mex BBQ is open 3:00-9:00 p.m. Wednesday-Saturday.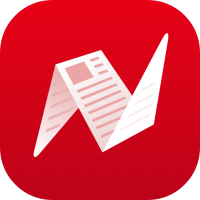 This is original content from NewsBreak's Creator Program. Join today to publish and share your own content.