SKANEATELES, NY — Boaters and boat-enthusiasts from all across the state and Pennsylvania convened Friday in Clift Park for a weekend-long boat show with over 20 boats on display, including the antique, all-electric Pat II.
Hosted by the Antique Classic Boat Society Inc., the 43rd Annual Antique and Classic Boat show marked the 26th year that the event was held in Skaneateles. The show's jam-packed program featured boat parades, knot-tying classes, judging competitions, and complimentary rides aboard Pat II. A rebuilt tour and former mail delivery vessel, the boat has an exceptionally long history in the area.
"We're looking forward to seeing people's faces again, their smiles, and seeing them out enjoying the beautiful boats, live music and Pat II," said Hilary Fenner, 29, who heads the Skaneateles Chamber of Commerce.
In 1924, the Pat was built in Alexandria Bay by George Patrick "Pat" Comstock. It was later bought by an independent family, the Stinsons, and then Peter Wiles Sr.'s Midlakes Navigation Co. By 1991, it had served as a mailboat, tour craft and dinner cruise boat. But shortly after, the vessel ended up in a marina boneyard, idled.
Sarah Wiles, Midlakes' former marketing director, said she grew an attachment to the vessel and missed working with her siblings on it. But her family knew that after owning the boat for 51 years, it was time to retire it.
In 2014, the Finger Lakes Boating Museum obtained the Pat II and began a $20,000 restoration project, spanning seven years. With few electric boat builders in the U.S., a crew of 15 rebuilt the boat like new — giving it updated planking, a new keel, a raised deckhouse, and fixed benches with life jackets, along with sliding windows, solar panels, and repurposed wood donated by Pleasant Valley Winery.
Ed Wightman, of Hammondsport, worked on rebuilding the vessel and manages collections for the museum, which has over 30 boats on exhibit. In a region known for fishing, many of the museum's donated watercrafts were designed as fishing boats.
"This boat [Pat II] has 40 years of significant public life here in the Finger Lakes," said Wightman.
Dozens of Central New Yorkers flock to the show every year to see historic, antique or classic boats but also to join in on the festivities, including Lorna Moor from Marcellus who often jogs in the village.
"I'm hoping to see the boats when they do fly by," said Moor about the upcoming boat parade where all the crafts, despite registration for the judging competition, cruise the Skaneateles Lake.
Moor and her mother used to receive their mail from a mail delivery vessel similar to past functions of Pat II.
When visitors to the boat show depart, however, the Pat II will return to the work that defines the latest chapter in its long history, public and private tours in the heart of the Finger Lakes wine country.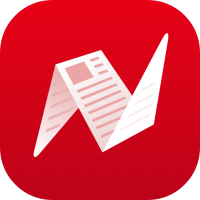 This is original content from NewsBreak's Creator Program. Join today to publish and share your own content.