SYRACUSE, NY — On June 24, the Syracuse Common Council approved continued funding for the Urban Delights Youth Entrepreneurship program, a 22-year-old initiative that has been training adolescents in skills necessary for running their own businesses.
The summer program's site supervisors and program managers are paid for by the city but a bulk of its funding comes from the Onondaga County Alliance for Economic Inclusion grant. This year, the program's funding increased by 60% due to AEI's contributions to the project for weekly activities.
Beginning inJuly, Urban Delights will train youth for six to eight weeks in operating farmers markets throughout the city, including downtown. At the markets, the youth get to sell produce that they grow themselves at a farm on Bellevue Avenue.
"Not only are they learning about agriculture, sustainable living but they're also learning entrepreneurship skills... on how to market yourself, like, create a brand," coordinator Karisa Kirby, who began as a youth worker in the program five years ago, said.
This year, the program has 11 participants who are learning how to grow fresh produce at the garden. Through the sale of these all-organic fruits and vegetables at the farmers market, customer service skills are also being developed, according to Kirby.
Urban Delights is a program run by Jubilee Homes Inc., a Syracuse-based company which provides affordable housing opportunities as well as youth development and workforce programming.
"I really enjoy it," said youth agricultural worker, Jaylen Dixie, about the program. "You just learn a lot, like, before I came here I didn't know I was living in a food desert. I just thought it was normal."
Peppers, peas, dill, radishes, and heirloom tomatoes are all harvested at the farm along with basil and lettuce, which are grown using a hydroponic system — plants in nutrient-rich water instead of soil — that the youth built.
"I've been here for about four or five years now," explained 18-year-old Aniyah Everson. "Honestly it's not about the garden. Yeah, we love the garden but it's about the family and comfort you get being around everybody."
In addition to online orders, community members can contact the Jubilee Homes' office for a delivery request and have the option to pick up produce at the garden, at the company's office, or to have it delivered to their homes. The program is also looking into putting a stand at Salt City Market, a new food hall on South Salina Street.
"They're learning things like how long it takes a seed to germinate," said Jaqueline Travis, a first-year farm manager who began farming as a teenager in Bolivia. "Hopefully this is a tool for them and they can use it in the future and give back to their community, not only their family but their neighbors."
Travis said she wants to motivate the youth in the project to continue gardening, and although there are challenges such as bugs and animals harming the plants, the workers pitch in to solve them.
Present and anticipated funding hikes will contribute to new farm equipment and new vans for transportation to and from the garden, farmers markets and program office, according to Kirby.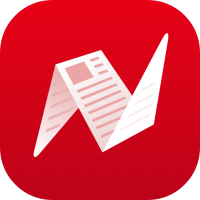 This is original content from NewsBreak's Creator Program. Join today to publish and share your own content.