NEW YORK— As parents and public school faculty prepare for all in-person instruction this fall, the transition coupled with gaps in current COVID-19 vaccine eligibility for students are still daunting for some.
Friday, June 25, marked the end of a mostly virtual school year for New York City public school students. The city's Department of Education gave parents the choice to opt out of remote learning for their children last fall, drastically reducing the number of students teachers saw face-to-face during a typical school week. But the return to larger classroom sizes next school year worries many parents who are no longer given an option.
"We want to make sure our children are safe," said Colleen Thomas, president of the Parent Teacher Association for P.S. 251 in District 22, whose son, Caleb, is an incoming fifth-grader at the school. "We're still in a pandemic and although there are vaccines, it doesn't mean that we have eradicated this thing."
In May, New York Gov. Andrew Cuomo expanded Pfizer vaccine eligibility to include 12- to 15-year-olds, and currently, 35 percent of that specific youth population has been fully vaccinated. But there is still a large group unaccounted for, over 600,000 enrolled children under 12 years old, who, along with many other public school students, will return to a traditional classroom setting on September 13.
"One of the advantages of remote learning was that students were able to utilize technology to communicate," said Sheldon Noel, principal of P.S. 251. "Those who are not familiar with the use of iPads, or those who were not very computer literate struggled and we provided resources for them but it was still a challenge for some parents and families."
Although some children encountered issues receiving devices last September, Noel voiced that each student should have a device by the beginning of next school year. And when it comes to vaccine eligibility and school safety, the elementary school principal stated that it is a community and staff concern but he expects there to be mechanisms put in place by experts, ensuring the safety of everyone.
Last summer, the DOE introduced several baseline programming models for schools to choose from for blended learning: a combination of in-person and virtual teaching. One model incorporates two in-person student groups with alternating days and rotating Mondays while another includes three in-person groups that meet one-to-two days each alternating week. These options allowed for small group instruction which proved beneficial for students who required additional support and attention.
"One of the things we really enjoyed this year was having a 30 minute block of time before the start of the school day where teachers spent the morning collaboratively planning for their students," said Sheila Phillip, principal of P.S. 193 in East Midwood, Brooklyn. "Next year we will have days scheduled where we have that additional 30 minute block of time in the morning."
Phillip said that she wishes the transition back to a larger classroom environment will be seamless for students; one way is by guaranteeing enough student-based support staff who will facilitate both social and emotional learning.
Many city schools had already implemented programs like Google Classroom into their curriculum prior to the pandemic, making the transition to online learning easier, and P.S./I.S. 288 in Coney Island is no exception, according to Qadir Dixon, principal of the pre-kindergarten-to-eighth grade school.
"As a parent, this past year has taught me that remote [learning] can work but there's no replacement for that human interaction you have in the classroom," said Dixon, whose children also attend public schools.
Dixon said his school plans to allocate money towards more physical copies of books for students this fall, something that students lacked with virtual instruction.
Like others, Dixon has concerns over what the fall holds in terms of school safety requirements but remains hopeful with help from the school's wellness team who provides regular check-ins with families.
The NYC DOE has released the 2021-2022 school calendar which mandates virtual learning on Election Day and advises preparation for similar instruction on snow days.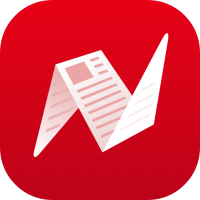 This is original content from NewsBreak's Creator Program. Join today to publish and share your own content.