QUEENS, NY — Hopes ran high among District 26 candidates for City Council, as New York City's 2021 primary elections came to a close Tuesday.
This year marks the first primary elections in the city using a new voting system, ranked-choice voting. Under the new system, voters can rank up to five candidates on their ballots in order of preference, and the candidate with a majority of votes wins. This reduces the incentive for strategic voting since re-tallies can occur and candidates eliminated if no candidate wins over 50% of votes in the first round.
"I think it also is the reason why this is such a big race...I think people do realize that there's the opportunity to really understand who people are...you narrow down your ranking but it doesn't mean that you are only choosing one person to put on your ballot," said candidate Julia Forman, a community organizer and former Bronx district attorney from Dutch Kills.
Most of the donors to Forman's campaign, which has been endorsed by organizations like Progressive Women of NY and Courage to Change PAC, were small-dollar, localupporters.
The new voting system rode into the city on a groundswell of support: After the 2019 Charter Revision Commission proposed the ballot measure that authorized the ranked-choice system, 73% of voters approved it.
With 51 Council seats on the ballot, the competition proved fierce. The City Council, tasked with responsibilities affecting the 8 million people living within NYC, regulates land use, negotiates the city's budget with the mayor, and oversees agencies like the NYPD, as well as drafts and votes on legislation.
"Our candidate having been born and raised in the district, the only one in the race who was, and having served in so many community leadership positions, gives us a leg up on the field," said Coby Eiss, campaign manager for Denise Keehan-Smith of Woodside.
Keehan-Smith's campaign predicted that due to ranked-choice and the size of the competition, second and third-round votes would have a major impact on the race.
The primary race in District 26, which represents Sunnyside, Woodside, Long Island City, Astoria, and Dutch Kills, has drawn 15 Democratic candidates, among the most of any primary race this year: Amit S. Bagga, Jonathan Bailey, Lorenzo Brea, Julia Forman, Glennis Gomez, Badrun Khan, Hailie Kim, Jesse Laymon, Brent O' Leary, Sultan Muraf, Emily Sharpe, Denise Keehan-Smith, Steven Taga, Julie Won, and Ebony Young. Marvin Jeffcoat is running unopposed in the Republican primary.
"We've been successful in highlighting issues that working New Yorkers care about like issues of economic justice," said Nick Berkowitz, campaign manager for Bagga. "You cannot have racial justice without economic justice. That's something that Amit believes deeply and is fundamental to this campaign."
Bagga, who has 14 years working in government, helped launch a $40 million Census outreach campaign last year.
Despite varying degrees of experience in government, all the District 26 candidates have one thing in common: community outreach. Phone banking, canvassing, and fundraising are some ways that candidates reach voters throughout the district, and share their messages for change.
Raised in Sunnyside, home to the densest population of primary voters in the district, candidate Hailie Kim knocked on over a hundred doors a day, informing voters about their nearest polling site and thanking pledgers.
"When I was at Hunter College teaching, we noticed that our students' tuition was going up, but so were their classroom sizes. And so essentially, we were charging them more for poorer quality of education," Kim said. "We were told over and over again, 'sorry, but this is how it has to be.' I didn't think it had to be that way so I wanted to put myself in the position where we could change things."
Typically, City Council members serve four year terms but those elected during this year's primary will only serve two years due to new redistricting legislation. Following the vote count, the winner of the District 26 seat will replace Jimmy Van Bramer, who is running for Queens Borough President.
Votes for City Council seats are expected to be counted by July. New Yorkers will see firsthand how this new voting system fairs in comparison to typical plurality voting.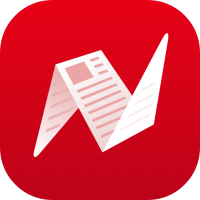 This is original content from NewsBreak's Creator Program. Join today to publish and share your own content.