By Maggie Degnan
(MADISON, Wis.) In the wake of a tragedy comes a time of reflection: On June 24, the Champlain Towers South building in Surfside, Florida partially collapsed, killing at least 96 people. North of that catastrophe, some New York City residents wade through waist-high water to exit subway stations. Both events point to crumbling infrastructure across the U.S.
In Wisconsin, infrastructure was given a C by the Wisconsin ASCE report card committee of engineering experts, with the lowest grades (D+) being assigned to Wisconsin's transit and roads.
A letter grade of D signifies that the infrastructure is mostly below standard and has many deteriorating elements approaching the end of their service life, alluding to strong risk of failure.
In Madison specifically, the problem lies below the surface, literally. Referred to as a "hidden" infrastructure, Madison's water infrastructure is a network of pipes, wells and pump stations beneath the city's streets and sidewalks.
A large portion of the pipe used to provide residents water is at least 60 years old, with some of the oldest pipes dating back to the 1880s. According to Madison Water Utility, the deteriorating water infrastructure is so bad much of it needs to be replaced immediately.
Madison Water Utility is currently replacing about a third of water mains (300 miles of pipe), at the steep cost of $1.5 million per mile. The dated pipe is replaced with cement-lined ductile iron pipe wrapped with plastic sheeting to combat corrosion. These installations will last over 100 years, according to MWU.
Meanwhile, Wisconsin's D+ ranked roads cost drivers $6 billion annually. In Dane County, the WIS 69 roadway will undergo reconstruction due to significant deterioration below the pavement. According to Wisconsin's Dpt. of Transportation, the original concrete pavement for WIS 69 is 92 years old. Although portions of WIS 69 do not meet clearance standards, construction is expected to begin in 2025.
"The poor condition of the roadway system in Wisconsin causes increased travel time and crashes with many resulting fatalities," states the 2020 full infrastructure report card. Per driver in Madison, 38 hours are lost due to congestion resulting from poor infrastructure. The average fatalities per driver between 2014-2016 in Madison were 32 lives lost.
Despite clear indications of failing infrastructure, the federal government has been reducing its funding for Wisconsin's infrastructure since 2012, according to the American Society of Civil Engineer's report.
"Reductions in federal capital funding since 2012 now jeopardize transit systems' ability to provide safe, dependable and cost-effective services," the study stated.
"If transit becomes unreliable, fewer people will continue to use it, resulting in lost support from fares, service reductions, and less investment over time in the system. It could then also reduce the availability of transportation options for transit dependent people," the ASCE stated.
More staggering data can be seen in the following quotes from the ASCE's 2020 report card:
"A total of $53 million in discretionary funding was requested in 2018, but only $17 million in awards were made, leaving an unmet need of $36 million in projects to be funded under this program alone."
"In 2011, the Wisconsin Legislature reduced transit operating assistance by 10%, repealed regional transit authorities, eliminated a $100 million capital bonding program... The state aid percentage of total operating costs fell from a 10 year high of 36.6% in 2011 to 31.9% in 2018. In that year, 16.4% of operating costs were provided by local funding, and farebox revenues reached a high of 33.6%. This change is resulting in less frequent service, reduced hours of operation, less accessibility to jobs, and, in some cases, complete elimination of service to areas of low ridership."
Additionally, the ASCE asserted that "federal capital assistance is critical to support transit investment in Wisconsin," as the local funding for capital improvements via property tax levies results in transit improvements having to compete with other locally-funded needs.
After the past few weeks' demonstrations of a need for improvement in infrastructure paired with the data mentioned above, it is up to the federal government to answer the call coming not only from professionals, but the citizens who await fates similar to our peers across the country.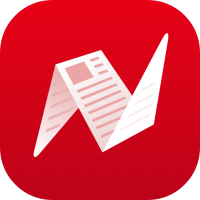 This is original content from NewsBreak's Creator Program. Join today to publish and share your own content.