By Maggie Degnan
Support is growing for police abolition in Madison, particularly among the staff and student body at the University of Wisconsin.
According to a survey conducted by UW's United Faculty and Academic Staff labor union (UFAS), 57.1% of respondents indicated that police abolition is needed. The pool of respondents was 70% UFAS members and 30% graduate students at UW. UFAS represents all faculty and academic staff at the university.
Clare Michaud is an academic staff member and works in the data science hub within UFAS. She is also chair of the Equity and Diversity Committee.
"UFAS is primarily interested in issues related to labor and workers' rights at UW. Last summer there was marked interest in police violence and the way that policing impacts our communities. Of course, one community that we are very tuned into is that of our campus. A group of us mobilized around UWPD and campus police abolition," Michaud said.
UFAS's firm stance regarding campus police abolition is in part thanks to the union's viewing of abolition as a major labor issue.
"There are a lot of connections that can be drawn between things like the budget and what gets allocated for policing, as well as weapons that UWPD has available to use on students and community members," Michaud explained. Equipment issued to UWPD officers incude Glock firearms, pepper spray, tasers, batons, rifles and shotguns.
Another major concern within UFAS is the ubiquity of UWPD. For example, Michaud criticized a policy that requires members of the UW faculty/staff to call the police when they are locked out of an academic building.
"We are concerned with how policing has come to control so many campus functions and how the military industrial complex contributes to the ways academia has evolved and will continue to," Michaud said. "As a group very much motivated by racial liberation, we draw on the significance of unionization being liberatory, especially with the history of Black Americans gaining and retaining employment and finding security in those jobs by being in unions."
It's funding the people and investing in their health as an alternative to policing them that Michaud argues will better serve the city.
Moreover, Madison's growing support for police abolition parallels similar feelings of unease regarding crime and the police's ability to combat it across the country. On July 2, ABC News/Washington Post published results from a poll on how Americans feel about crime. Findings show that despite the historically high percentage of Americans concerned about crime (28% of respondents view crime as an "extremely serious" problem, the highest percentage in 20 years of polling), most see increased funding in poor communities as a good reduction strategy (75%). That is 20 points higher than the percentage of Americans who believe increased police funding will reduce violent crime (55%). Additionally, over three quarters (77%) of survey-takers agree with the statement that "some people in the United States experience discrimination on the basis of their race or ethnicity."
These numbers do not indicate universal support for police abolition, though. Even Michaud admitted that abolition is a "lofty" goal that many people cannot begin to fathom. "It can be difficult to think beyond a world with policing because that is what we've always known. But to live in a world without policing we have to think about a world that supports its citizens in other facets of their lives: making sure housing isn't scarce, that people have access to nutritious meals, that wages are livable. People need to be allowed to participate in society in a way that is healthy for themselves and their communities."
On the other hand, UWPD announced its Racial Equity Initiative (REI) last June following a national call for justice after the murder of George Floyd. The department acknowledges that the history of policing is "stained by its complicity in perpetuating racial injustice" and vowed to move its initiative forward.
UWPD's Director of Communications, Marc Lovicott, stated that one of the aspects UWPD is looking to improve for its REI is the clarification of data regarding use-of-force. The latest update on the REI can be found here.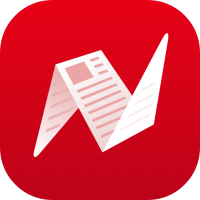 This is original content from NewsBreak's Creator Program. Join today to publish and share your own content.