By Maggie Degnan
Undocumented communities in Madison called for citizenship for all and the restoration of driver's licenses ahead of the Wisconsin Presidential visit.
On Monday June 28, a crowd of activists and supporters for the campaign for driver's licenses and citizenship for all gathered on the steps of the Capitol. The group began their march at 10 a.m. and walked from Olbrich Park to the Capitol, where leaders of the Voces de la Frontera campaign spoke. The activists are demanding action ahead of the President's visit to Wisconsin on agriculture and rural economies.
Director of Voces de la Frontera, Christine Neumann-Ortiz. Ortiz took the podium to demand that "President Biden and the Democrats in D.C. include a path to citizenship for over 11 million undocumented people" in the Better Care Better Jobs Act bill.
Larissa Joanna, a member and organizer for VDLF spoke with NewsBreak about the campaign and her involvement with the group.
"Right now, the demand is that all of the essential, undocumented workers are provided a path towards citizenship," Joanna explained. "My parents have built a life here, they are not criminals, and they deserve to stay. Immigrants are here to stay," Joanna continued.
Joanna and her family are longtime activists in the Madison immigrant community, fighting discrimination against immgrants with Voces de La Frontera for almost 15 years.
"It all started when ICE came to my house and tried deporting my dad," a Joanna said. "[ICE agents] were looking for someone we don't even know. Voces de la Frontera stepped up and helped my family, they made sure that my family was protected and supported."
"My mom is one of the members who participated in the historic nine day March organized by VDLF."
This wasn't the first day of the march. This was day 9 of 9 of the mass march for driver's licenses and citizenship. The marches began on the 20th and concluded in the afternoon on Monday.
The rally on the 28 took place on the eve of President Biden's arrival in southwestern Wisconsin to talk about agriculture and support for rural communities' economies. "We are also demanding a basic human right here in Wisconsin: the restoration of driver's licenses to undocumented people. Without undocumented workers, we aren't the Dairy State: over 80% of the workers and dairy farms are immigrants, undocumented immigrants. We elected Joe Biden, the Latinos made a huge difference," Joanna said.
In 2008, then Gov. Scott Walker cut driver's licenses for uncodumented folks. Since then, the VDLF formed a campaign for the restoration of these licenses to undocumented immigrants.
VDLF and members of the Madison community at the rally outside the Capitol
Maggie Degnan
In the past, Wisc. Republicans have rejected attempts to include driver's licenses for undocumented immigreants. Republicans who voted to stop driver's licenses for immigrants say immigration needs to be nationally dealt with before licenses are extended to undocumented folks.
President Biden is set to arrive in southwestern Wisc. June 30. For more information on the VDLF's campaign, visit their website at vdlf.org or find them on Instagram @voces_milwaukee.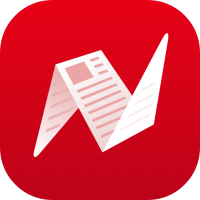 This is original content from NewsBreak's Creator Program. Join today to publish and share your own content.