The dreaded Delta Variant is spreading and hospitalizing many people in the US. A vaccinated 64 years old Isaac Cary has been placed on a ventilator in the intensive care unit of a Texas hospital after contracting the dreaded Delta Variant. He got vaccinated with the Johnson & Johnson vaccine last March, but by June, he started having symptoms of covid 19. 
Lisa Bovee, a good friend of the patient, started a GoFundMe for him where she described him as a veteran, community advocate, a very special human being, and a man who loved to dance. "You've most likely seen him spinning the ladies around the dance floor,'' Bovee said.
When Bovee spoke to 6 news, she said that her friend is now on a ventilator. "He is very, very, very sick. He actually needs a tracheostomy, but he is too sick for the doctors to even do that procedure for him." She explained that Cary got vaccinated with the Johnson & Johnson single-shot vaccine last March, in June, Cary danced with a person who tested positive for Covid-19. And by July 4 he learned that he had contracted the Delta Variant.
"We're definitely surprised that he is fighting for his life. Said Bovee. The vaccines are not going to save us from the variants and we still need to be careful." 
Johnson & Johnson in a statement said that "its single-shot Covid-19 vaccine generated strong, persistent activity against the rapidly spreading Delta Variant and other highly prevalent SARS-CoV-2 viral variants." The company also mentioned that the durability of immune response can last up to eight months. 
That said, Austin Cary's condition is proof that the vaccines can fail us. This is why when I hear some people sounding very confident, and refusing to wear their face masks after getting vaccinated, I pause to wonder what they think they're doing because getting vaccinated doesn't mean you've won the battle. It's not a license to go back and start living like in the pre-pandemic era.
According to Yale Medicine, the Delta Variant is a highly contagious (and possibly more severe) SARS-CoV-2 virus strain, which was first discovered in India in December. Delta swept through India, wreaked havoc in India, and other countries.
The highly contagious Delta Variant which was first discovered in the US in March is now the dominant strain in the country. 
All that's happening with the virus and the vaccines shows that the battle is far from being over. The highly contagious Delta Variant is real and it's out there spreading like a wildfire in the US. There are also other variants that are not yet attracting much attention like Delta, but also unpredictably deadly. The vaccines as we're seeing mightn't be able to offer 100 percent protection against Covid-19 due to the variants which keep popping up. 
Just when we thought that this would soon be over, and that we would soon heave a sigh of relief, the variants keep cropping up to enfeeble every effort being made to eradicate the virus. From all indications, it's going to be long before this battle can be won and getting vaccinated isn't the only preventive measure to take especially now that life is gradually returning to normal. You still need to wear your face mask when you're out there. You also need to always remind yourself that life isn't what it used to be anymore. 
We've now entered a more complicated phase of the pandemic due to the variants which are evading the potency of the developed vaccines. This is why you're going to continue to adopt every preventive strategy to protect yourself and others. Keep your immune system strong, get vaccinated, wear your mask and abstain from living like in the pre-pandemic era for the time being. This isn't over yet.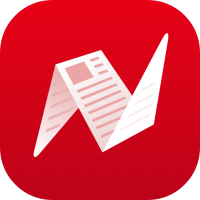 This is original content from NewsBreak's Creator Program. Join today to publish and share your own content.