As we have now moved past the pandemic year of 2020, many organizations are now engaged in a post mortem on how the pandemic year affected their strategic positioning and how they can best position their organizations for sustained future success. A recent study of senior executives conducted by Mckinsey revealed that roughly half of executives reported that the crisis exposed weaknesses in their company's strategic resilience which is defined as the extent to which an organization's business model and competitive position prove resistant to disruption.

The go-to strategy for combating the adverse effects of the pandemic crisis was overwhelmingly business model innovation. How and when companies implemented business model innovation varied widely and companies which pivoted to future-ready business models were far better positioned for sustainable growth and increasing market share. Those forward-thinking companies who adopted new and future-ready business innovation models tended to place an emphasis in 5 key strategic areas:

1) New or enhanced products, services and digital experiences in direct response to structural shifts in customer needs and behaviors. For example, with in-person dining shut down in restaurants, savvy restaurant operators began or expanded delivery and pickup options via digital transformation engagement.
2) New alliances, teaming arrangements and partnerships both within and outside of existing industry sectors. For example, a medical group partnering with a digital streaming service to deliver virtual appointments with physicians to patients in need.
3) Risk mitigation strategies for supply chain management. With many existing supply chains disrupted, many companies had to re-work contracts with their customers and suppliers to level set expectations going forward.
4) Sales model shifts. Virtual, contactless, and digital became the new buzzwords of how business was being conducted and sales marketing had to adapt accordingly. For example, business to business sales strategies had to also pivot to virtual models.
5) Product development acceleration. The pandemic created almost instantaneous and exponential demand for sanitizing products. Many companies had to rapidly deploy resources to meet accelerating demand to either maintain or capture market share.

What is interesting to note is that the urgent and rapid development of many accelerated innovations are likely permanent fixtures to a company's operating environment in many respects because they enhanced operations that directly impacted end user customers. As technology drives an even faster pace of marketplace changes, a greater emphasis on multi-directional strategic planning and more frequent diagnostic check-ups on strategic direction will be key drivers of greater organizational effectiveness.

Setting bold but flexible aspirations, developing fluid scenarios as opposed to rigid forecasts, and crafting a portfolio of options to meet shifting market conditions and trends will best position companies to compete and win with a future-ready business model in our now very different post covid economy. Those companies who adapt quickly will gain a clear and distinct competitive advantage.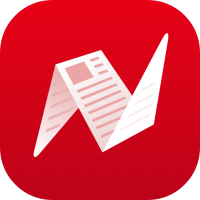 This is original content from NewsBreak's Creator Program. Join today to publish and share your own content.