Is it your aim to purchase a unit and increase your income? There are plenty of perks that come with this idea, so pursuing it is highly recommended. Not only will you find it simpler to get tenants, but you won't have to think extensively about high maintenance costs.
You will want to consider the ways to make this investment purchase simpler — which isn't always plain sailing if you're a beginner at this. The following tips will help you achieve just that.
1. Look into the strata fees and other expenses
You might not be aware of the specific strata fees that apply when purchasing a unit as a beginner. They can be up to $1,000 per quarter and, If unaccounted for, these costs can come as a nasty surprise. Always look into the strata fees before purchasing — particularly quarterly ones.
Strata fees can increase unexpectedly during the forthcoming years, which is another factor you will need to keep in mind. To find out if they will be increasing, it's best to check the Annual General Meeting minutes that you will find included with the vendor contract.
Some of the other expenses you can expect to pay are council rates and interest. There are also utility fees to pay, so look into all of these costs and make comparisons.
2. Have a look at the going price for nearby units
Next, you should look into the going price of any nearby units - i.e. how much the seller is asking for them. By making a comparison between the unit you would like to purchase and the similar ones nearby, you will know if the asking price is justified.
3. Take a look at the area and do the research
Consider what research will be required before purchasing a unit. It's the smart thing to do for several reasons. As well as getting an idea for the new amenities in the area and potential developments that will occur, you will want to invest in a unit in a profitable location. And in terms of profit, this should include the present moment and go ahead into the future.
Now, good research consists of getting to know the nearby unit prices (as mentioned), but it also involves thinking about whether these units have grown in terms of their profitability. A big no-no is choosing the cheapest unit simply because it is cheap. It's a mistake that can lead to stagnant capital growth and high vacancy rates.
4. Ensure you arrange for a building inspection
To be on the safe side, it's always best to arrange a building inspection if buying a unit. Yes, all good body corporates should be handling this regularly, but you might run into high expenses if they are not dealing with these inspections.
Building inspections are essential when purchasing a unit to rent. They will let you know if there are any pests or things to look out for and will provide you with a strata inspection report that covers all the areas they inspect.
5. Research the demographics and ages of potential tenants
This final step is key. Get to know the ages of potential tenants in the location of your unit. The reason it's important is it will help you understand who you should be aiming at with your unit. It will help you find out who your potential tenants will be and what they are looking for.
If your research is telling you that the tenants in the area are older in terms of their age, they might be looking for particular qualities in your unit. This will determine how successfully the lease of your unit goes in the future. But, as demographics can change in an area over time, be thorough with your research.
Purchasing units: what to remember
You're now all set. It's time to begin the research into your unit and start the process of narrowing down your options. The things to remember are:
Keep in mind the age and demographics of the potential tenants in the area
Compare prices with other units in the area, and
Investigate the area's amenities and research its surroundings
As soon as you've done this, you can start making preparations to purchase your unit.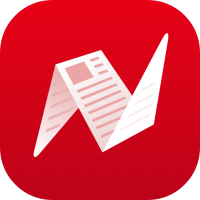 This is original content from NewsBreak's Creator Program. Join today to publish and share your own content.