From covering bills like your electricity bill to pay your monthly mortgage payment, monthly household expenses vary widely from state to state, city to city. Where you live plays a major role in how much you need to budget for these household expenses, and not everyone is aware of just how much things vary.
Which states have the most expensive household expenses? Where does money stretch further to cover these things?
States with the most expensive household expenses
Generally speaking, the states where housing costs the most is where you are going to find the highest average household expenses. However, there are exceptions to every rule.
If you were to investigate every listed state closely, you'd find that there are some areas of the state where living is actually very affordable. This is due to regional variations in housing and living costs, and those variations are normal. Today, we're only looking at things at the statewide level.
There are few different ways to consider which state has the most expensive household incomes. Considering the ten most expensive states by straight average household expenses and then by the percentage of household income will help contextualize the data.
The 10 most expensive states by the average cost
When looking at the costs paid by residents of the following states, these ten states have the highest average household expenses:
Hawaii: $2,731
New Jersey: $2,562
California: $2,529
Alaska: $2,484
Massachusetts: $2,464
Maryland: $2,356
Connecticut: $2,311
New York: $2,252
Washington: $2,199
New Hampshire: $2,199
The 10 most expensive states by percentage of household income
When considering what each household makes and comparing that to how much needs to be spent on household expenses each month, these ten states are the most expensive to live in:
Louisiana: 45%
Montana: 42%
Mississippi: 42%
Florida: 42%
Wyoming: 41%
Vermont: 41%
Hawaii: 40%
Oregon: 40%
New Mexico: 40%
Maine: 40%
What is the most expensive state?
The only state to show up on both of these lists is Hawaii, where living costs are over 44% higher than the national average. Costs in Hawaii are very high due to the nature of living on an island but also due to the limited land capacity and constantly rising costs.
What are the top 10 household expenses?
To put into perspective what is going into household expenses to make up the list shared above, it's important to know what expenses were considered. When ranking states, the average expenses for the following are included:
Mortgage payments
Rent payments
Auto loans payments
Utilities (electric, gas, water and sewer, waste and recycling)
Auto insurance costs
Cable, internet, and phone bills
Average monthly health insurance costs
Mobile phone
Alarm and security costs
Life insurance costs
As you can see, these are not all the costs that families might be paying. For example, those with children may also be spending monthly on things like dance classes and music lessons, and those costs are not included as they are not base-level household expenses.
What's considered a utility bill might even vary from situation to situation. Some renters may have the costs of utilities included in their rent while others may pay these bills separately. Paying utility bills can be challenging in regions where temperature extremes cause high electricity or gas costs, so this can cause some fluctuation in the numbers as well.
What are the average monthly bills nationwide?
Are you wondering how your costs stack up compared to the rest of the country? If your state didn't make either list today, it can be hard to compare your expenses to what is being spent in other states. Instead, take a look at these average monthly costs of common utility bills to see where your bills fit in with the averages.
Average monthly water bill: $70
Average monthly electric bill: $111
Average natural gas bill: $55
Average internet bill: $67
How to save money on household expenses?
Homeowners and renters may start to wonder where they can cut costs from month to month after seeing just how much they're spending on average. Here are a few ideas on reducing the long-term costs of your home.
Get the right insurance
One of the biggest things you can do for yourself is to make sure you have homeowner's insurance or renter's insurance that will help cover large, unexpected costs.
Does homeowners insurance cover plumbing? Many plans do, and this can save you a fortune if something malfunctions and causes extensive damage. Checking over your insurance plans to make sure that you are covered in case of an emergency can help to reduce huge, unexpected costs that aren't in your budget.
Check your taxes
Do you have an electric car? Have you bought any energy-efficient appliances for your home? Do you donate your time or money to charitable causes?
Looking for tax deductions that you may have missed out on in the past is a great way to get back some of the money you invest in household expenses. Paying for many aspects of your home life is unavoidable, but tax credits and deductions can help to reduce just how much you're investing.
Improve your energy efficiency
Much of what you spend each month has to do with heating and cooling your home as well as protecting it from the elements. From making sure that you're setting your thermostat to reasonable temperatures to improving your windows and doors for better energy efficiency, you can find ways to use less water, gas, and electricity.
One simple change that you can make is to switch to low-flow toilets and showerheads. This can drastically reduce how much water your family uses, and this will reduce your monthly expenses by a fair bit. Over time, that reduction will pay off the cost of upgrading these fixtures. Even fixing a leaky faucet will reduce how much water you pay for each month.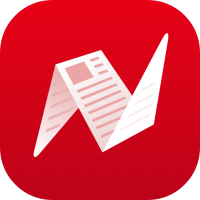 This is original content from NewsBreak's Creator Program. Join today to publish and share your own content.