The entire police crowd control unit in the US city of Portland has resigned after an Oregon grand jury indicted one of its officers on an assault charge.
The charge resulted from circumstances surrounding anti-racism protests that became violent last year, rocking the city and the state of Oregon.
Prosecutors have alleged that, in August of 2020, the officer in question used unlawful and excessive force against one of the protestors. The Portland police union, however, has described the prosecution of the officer to be 'politically driven in nature.'
Known as the Rapid Response Team (RRT), the crowd-control unit comprised approximately 50 Portland police officers. Members of the RRT serve in this team voluntarily and are typically deployed during such events as large-scale searches, riots, and disaster situations.
In a recently released statement, Portland police have confirmed that the officers had 'left their voluntary positions' and are no longer members of the crowd-control team, but that they would be continuing with their regular duties and assignments.
The city of Portland saw many weeks of protests regarding police brutality and anti-racism in the wake of George Floyd's death in Minneapolis, Minnesota, back in May of 2020.
Amidst a barrage of widespread rioting, arson, and vandalism — often taking place at night — the RRT was regularly deployed to disperse the crowds.
From bad to worse
The Trump administration, in office at that time, also assigned federal security forces to Portland in July to protect its federal buildings from being further vandalized. This deployment, however, only seemed to exacerbate the civil unrest, particularly when footage emerged of federal officers grabbing protestors off the streets and forcing them into unmarked cars.
Portland police officer, Corey Budworth, was indicted by the grand jury on one count of fourth-degree assault. He is the first member of the RRT to face any criminal prosecution as a result of these protests.
The New York Times reported that one video purportedly shows a police officer using his baton to force a woman onto the ground, then pushing it into her face.
The Portland Police Association has defended the actions of their officer. The association states that, following demonstrator interference during an attempted arrest, Budworth had allegedly attempted to push the female demonstrator back down to prevent her from re-engaging, but had accidentally struck her in the head.
Identifying herself as the demonstrator who was struck by Budworth's baton, Teri Jacobs later filed a civil lawsuit. According to the Associated Press, she stated that she had been working as a photojournalist at the time and that the officer had knocked her to the ground. The suit was settled for $50,000 by the city earlier this year.
Portland officers under unprecedented pressures
Chris Davis, acting Portland Police Chief, has said that these mass resignations have come after a complicated history of events that have unfolded over the past 14 months and that he doesn't believe that it is purely a result of the indictment.
"Our entire organization has been put through something none of us have ever seen through our careers — and at a level and intensity that I don't think any other city in the US has experienced," he said.
The Portland Police Association has commented that the officer has been caught up in the crossfire between a politicized justice system and agenda-driven leaders in the city.
Last October, the then President of the Police Association, Daryl Turner, penned a letter to the police chief and the city major, requesting that they publicly stand up and support those police officers who have voluntarily served on the RRT.
He wrote, "Our RRT members do not volunteer to have Molotov cocktails, fireworks, explosives, rocks, bottles, urine, feces, and other dangerous objects thrown at them."
The crowd-control specialists at Todoos commented that, whilst RRT members would have received advanced and highly specialized training in how to effectively respond to a wide range of incidents, including public-order policing, the pressure on this particular group during these months was extreme.
"Attempting to restore order amidst the chaos of burning and high-level destruction of those particular protests would have been extremely difficult to achieve with a perfect degree of composure, even for the most intensely trained officers," they said.
Acting Portland Police Chief, Davis, has assured the public that the resignations will not negatively interfere with Portland police responses to any public order events. He also added that he is in talks with other law enforcement agencies to ensure that there is a solid plan in place to provide any necessary public protection moving forwards.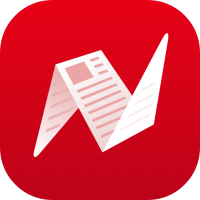 This is original content from NewsBreak's Creator Program. Join today to publish and share your own content.