Renovating a home can be stressful and taxing at the best of times. This is particularly the case if there are repairs that need to happen, that can't happen due to time or financial constraints. However, those financial constraints don't have to stop you from dying in your tracks.
There are plenty of ways to save money whilst still doing the necessary work of home renovations. Here are a few ideas on how best to save money and still do the necessary stuff.
1. Prioritize
One of the best things you can do for yourself is to prioritize what you really need to do. Write yourself a list of all of the renovations that you want to do, and think about what needs to be done to either up the resale value of the home.
Coming up with this list of priorities will help give you a better picture of your renovation. Once you have that list, don't be afraid to cost it all out. This will help you build a better picture of what type of financial investment you're looking at to accomplish your objectives.
2. Mirror, mirror on the wall
One of the best things you can do to expand your space on the cheap is to make it feel bigger. This can be achieved by adding mirrors to space. This will expand the perception for people inside and make you feel like you're in a place that's somewhat bigger.
3. Add new kitchen cabinets
One of the biggest areas where people choose to renovate their kitchen. Sometimes people get tired of the look of their old kitchen and want to remodel it. Or perhaps there are growing problems that haven't been addressed.
One of the first things to be replaced is often the kitchen cabinets. If you want to save money, though, instead of buying brand new and spending upwards of $1000 on a new set, if you have the tools, build your own kitchen cabinets and save on that expense.
4. Buy used furniture
If furnishings are your main reason for renovating, then there's no hard-and-fast rule that says that you have to buy brand new furniture when you renovate. If you're trying to save money, your best bet might be to buy your used furniture.
There are many places to find used furniture in excellent condition and save yourself some money while still bringing in some good-looking pieces for your newly renovated space.
5. Give your bathroom a makeover
If you're looking to do a low-budget bathroom renovation, one of the best things you can do to save money is to buy things like prefabricated showers, or faux-wood laminate flooring, as opposed to real wood.
You could also install things like vanities at a relatively low cost. You could also opt for paint as a solution to your bathroom renovation ideas. A fresh coat of paint on old bathroom cabinets or toilets can do wonders for space. Consider replacing the showerhead as well.
6. Change the paint
No matter where you're renovating in the house, there's nothing like a fresh coat of paint. White paints are great for rooms where you're looking for a 'big room' feeling.
Other colors, such as blues and reds work great in kids' rooms, where vibrancy is key to happiness. Feature walls are also a great way to give the home a lift without costing an arm and a leg. These walls are typically a different color than the rest of the walls.
Whatever your reason for renovating, it doesn't have to be an expensive endeavor. You can create a beautiful home without very much money at all. It just takes some ingenuity, compromise, and problem-solving skills.
The more you can do for yourself, the better. The more you can source second-hand, the better. Renovation doesn't have to be big and scary, it can be an exciting time in the history of your home, even if you've not much money to play with.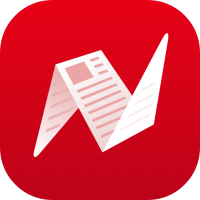 This is original content from NewsBreak's Creator Program. Join today to publish and share your own content.