Photo by Alex Robert on Unsplash
We've come so far in technological advancements that we are now able to use industrial ovens to aid and improve the quality when it comes to 3D printing products in the thermal heating process.
With the help of industrial ovens, we can now produce 3D printed products of superior quality by means of curing the material and, in the process, vastly enhance its physical attributes. This will lend the material the ability to be customizable and have an array of different properties in its arsenal.
Choosing the best industrial oven
Choosing an industrial oven for additive manufacturing, now called 3D printing, will depend on its use. Many different industry types have a need for an industrial oven to make their additive materials.
The parts are constructing using materials such as:
● Aluminium
● Brass
● Bronze
● Ceramics (hybrid components)
● Copper
● Gold
● Platinum
● Stainless steel
● Sterling silver
● Titanium
Manufacturers then deploy a wide range of processes such as curing, fusion, and debinding. When you select a furnace to finish off your 3D printed parts, it will largely depend on the types of materials you will process, the temperature they need to be processed at, the required heating atmosphere, and also the throughput in your lab or production environment.
The benefits of industrial ovens in quality 3D printing products
1. Temperature-controlled environments
Not only are the processes temperature-controlled, giving the desired result that is high in quality, it is also cost-effective and highly accessible. Due to the capability of industrial ovens to operate at high temperatures, it makes it very easy to control both atmospheres and environments. The result is products crafted from nickel-based superalloys that are dense!
2. Customizable ovens
There is the option of choosing a standard oven to meet the company's needs or even to make a custom oven if you specialize in unique parts and products. No matter the option, every oven possesses the required parts to ensure that your processes are cost-effective and efficient that will ensure quality delivery of products to suppliers.
3. Heat treatment
The additive process involves rapidly heating materials or products to a high temperature and then cooling them down. This process is known as heat treatment. With 3D printing, the material used is melted and then cooled off to achieve the required shape. Naturally, the material cools quickly, which adds stress to the product's inner layers. This issue can be mitigated by apply said heat treatment in an industrial oven where the temperature can be controlled.
4. Low cost and versatile
Operating and maintaining industrial ovens come at a low cost and are dynamic enough to be used in a variety of applications. The operation of industrial ovens is very safe and comes guaranteed to have a long performance streak that produces nothing but quality.
The versatility of these furnaces or industrial ovens, if you will, means that they can be applied in both low volume, small throughput applications, right through the most heavy-duty and complex of operations.
5. Supporting a wide variety of atmospheres
Industrial ovens are able to provide many different types of atmospheres that are found in the additive or 3D printing processes, such as argon, hydrogen, air, nitrogen, and other inert gasses that makes these processes possible.
Today's manufacturers require the freedom to create a multitude of different designs and have complete free reign when doing so to allow for custom shapes. By using an industrial oven, this is exactly what can be achieved.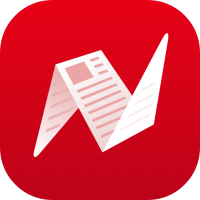 This is original content from NewsBreak's Creator Program. Join today to publish and share your own content.