According to Statista, the unemployment rate in the United States currently stands at 6%.
In some other countries of the world, it's much higher than that. For example, in Bosnia and Herzegovina, Namibia, South Africa, and Jordan, it's 33.89%, 33.4%, 32.5%, and 24.7% respectively according to Trading Economics.
What this means is that, if you're a job seeker, there's a pool of other unemployed individuals who are as qualified as you are for any position you want to get hired for. Hence, companies are usually left with multiple choices to select from. If you really want to get that job, you need to stand out compared to other job seekers. Here's what you need to know.
1. Read the job description
The first thing you must pay attention to if you want to be a unique job seeker is to study the job description before putting in your application. The reason is simple. Most companies spend a lot of time writing a job description that ensures that both parties are on the same page.
In most cases, they highlight the specific skills they're looking for, the values they uphold as a company, why you should work with them, and who their ideal candidate for that specific role is.
That said, most job seekers do not read the job descriptions or spend less time doing so before applying. According to ERE research, most applicants spend 40 seconds or less reading a job description before submitting their resume. This shows that a lot of applicants don't even know if they're qualified for the role they're applying for before doing so.
To stand out as a job seeker, you should spend your time reading the job description of any role you're applying for. This helps you to understand what to include in your resume and cover letter, and the information that might not be necessary. That way, your resume will most likely meet the specification of the company, and you'll stand a better chance of getting hired.
While reading job descriptions takes time, it's one of those things that make your application stand out. Here's an awesome guide by Glassdoor on "How to read a job description."
2. Have a strong network
Tim Sanders made the famous quote that "Your network is your net worth." For a job seeker, having a strong network is uber-important and can help you get interview opportunities and hiring recommendations faster.
Most companies don't want to go through the stress of skimming through thousands of resumes of individuals who might not be a good fit for advertised roles.
Instead, they leverage employee referral programs by reaching out to their current employees to recommend and refer people who they personally know and believe will add value to the company.
A survey on LinkedIn reveals that 85% of jobs these days are filled via networking. Not only that, another report shows that more than half of companies get high-quality employees through their referral programs.
As a job seeker, this means that having a strong network can help you greatly in your quest to get your dream job. So you should focus on building your network right from college and even on social media platforms. When you do, you stand a better chance of getting notified from these people about any open job roles in their companies.
3. Have a good reputation with previous employers
According to the Society of Human Resource Management (SHRM), it takes an average of 42 days to hire a new employee.
As you can see, the process of hiring a new employee takes time, so companies try as much as possible to reduce it. Instead of wasting time on a job applicant, they find ways to disqualify those they believe won't be a good fit as soon as possible.
One of the ways that companies sift job seekers is to reach out to their previous employers and ask them if the candidate's resume is a true reflection of who they are. They also ask about their behavior and experience working with them. When this is happening, you most likely are not aware.
This is why having a good reputation with your previous employers is important. If you left the company in bad faith, this might affect your chances of being hired by a new company. Also, if you're known in your previous company for not completing tasks or not taking instructions from your bosses, it might also deal a big blow in your quest to get your dream job.
As a job seeker, you should always leave a good legacy in any place that you work in, as it can make or mar your future job pursuit chances.
4. Monitor your social media activities
It's rare to find an adult who is not on social media. It's estimated that more than half of the world (about 4.2 billion people) use social media.
This shows that social media is an essential part of our lives as humans. While social media platforms are great for sharing our thoughts and stories with other users around the world, you should be careful about how you use them, especially as a job seeker.
For the most part, you should share things that show how serious you are with your career and the things you care about as a human. This is because a lot of companies now use social media screening in their job application process.
What this means is that they go through your social media profiles and check the history of what you post on them. If what you post on social media doesn't resonate with the company's vision and mission, it might be a reason for the company not to proceed with the hiring process.
A recent survey by Career Builder buttresses this point. According to them, 70% of companies now use social media to research job candidates. Not only that, about 57% of companies say that content on social media has led them to reject candidates.
When using social media as a job seeker, you should be careful about the things you post and share, as it could have a positive or negative effect on your chances of getting a job.
5. Understand the company's culture
Each company has a culture that they care so much about. Understanding each company's culture and demonstrating that you do is a great way to stand out as a job seeker. This is because it shows the hiring manager that you've done your homework and know what it takes to work in the company.
For example, remote-first companies care so much about content writing. If you can demonstrate in your resume and cover letter that you know how to write and are constantly improving your writing skills, it'll make your application stand out.
Also, if you're applying for a sales or PR role, which requires you to interact with the company's clients and partners, and you come off as an introvert, that might affect your chances as well.
Having an understanding of the company's culture and the role you're applying for will help you in a lot of ways as a job seeker.
There are a lot of qualified applicants out there without jobs. One way to compete and get your dream job is to stand out among the pool of applicants. When you do, you stand a better chance of getting invited for job interviews and eventually getting hired.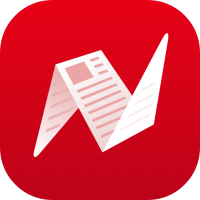 This is original content from NewsBreak's Creator Program. Join today to publish and share your own content.