At approximately 5:15 pm Wednesday evening the Santa Monica Fire Department (SMFD) along with the Santa Monica Police Department (SMPD) responded to a 4-vehicle accident on Neilson Way and Ocean Park Avenue. Upon first responders' arrival, there were reports of pain from various occupants involved in the accident. The SMFD treated the patients for any injuries but none were transported to any hospitals either by denial of transport or due to injuries not requiring more care. The initial collision occurred towards the intersection and a secondary collision occur with two other vehicles. These two collisions happened around the same time and will be considered one collision all together due to that both collisions were caused for the same reason. Both of the accidents were the same type of collision, one vehicle rear-ended by another vehicle. Two vehicles from the accident were towed while the other 2 vehicles were driven away. The accident occurred in the left-turning lane on Ocean Park Boulevard near the Neilson Way intersection. There were major front-end and back-end damage on the vehicles due to the accident, two of the vehicles were not drivable and had to be towed away.
The Santa Monica Fire Department did not state any injuries of the patients that they treated. McCormick Ambulance services assisted the SMFD in treating the patients.
The Santa Monica Police Department is still investigating the cause of the accident at this time, there has been no further information on this incident at this time. The Santa Monica Police Department or the Santa Monica Fire Department have not issued any statements on the subject at this time.
All information provided was provided by officers on the scene and observed by me. All information provided is accurate.
Follow me to see more articles like this.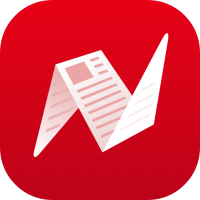 ...