Witness says he is speaking now because he wants justice for Shawna; McDonald County Sheriff's Office confirms he recently contacted them
This is part of a series on the Shawna Beth Garber Cold Case. It is an investigative piece that contains information that may disturb some readers. You can read the first story here.
For more than three decades, Shawna Beth Garber was known only as Grace Doe. After her body was discovered behind an abandoned farmhouse in southwest Missouri in 1990, investigators gave her that nickname because "only by the Grace of God" would they be able to identify her
Her killer has never been caught.
In April, Grace Doe got her name back thanks to a DNA analysis that linked her to a long-lost half-sister. Now, for the first time in 30 years, the boy who allegedly discovered her body has come forward to speak about what he heard the night she died.
In a 2012 interview, retired Detective Lori Howard mentioned a story about a 10-year-old boy who may have discovered Garber's remains before a local couple reported finding the body on December 2, 1990.
Howard, who reopened the cold case and worked on it for 15 years, said she was not able to locate the boy. She also said she had heard a story about a group of people who heard a scream on Halloween night. According to the article:
"Frustratingly, neither the boy's name nor that of his parents was ever recorded, and nobody remembers who they were. It would be a great advancement for the case if we can find that boy, now of course a man."
The man I spoke with last night said he is that boy. He also said he believes he and his friends heard Garber's screams on Halloween night.
"That young lady deserves her story to be told. . .I believe this woman's murderer needs to be brought to justice," he said in a phone interview yesterday.
Events written 'in stone'
While the man asked that his name not be released publicly, I have verified parts of his story. According to public records, he graduated from the McDonald County High School in Anderson, Missouri. Address records confirm he lived in town.
Someone who said she was a former classmate of the boy contacted me after the first story in this series appeared. She said:
"I used to live on EE highway just a mile or so from Oscar Talley Road. I remember a boy on the bus . . .telling a story about stepping into what he thought was a bag of squishy deer bones, but later finding out it was a person. His parents didn't believe it was a person. . .He was interviewed by police."
The classmate later sent me his name in an email:
"He really was just a freaked out little boy though. I'm sure even those corrupt cops knew he was only a passerby."
After tracking the boy down online, I spoke with him about his recollections of finding the body and of the night when he believes Shawna was killed.
An army veteran who served for 20 years, he retired in 2012 and lives out of state. He said he completed multiple tours of duty overseas and holds a security clearance.
The man's account of what he heard the night he believes Shawna died was filled with names, dates and some verifiable facts. Those events, he said, are written "in stone" in his memory:
"That's what happens when you see something like that for the first time."
Halloween night
According to the man's story, he and his young relatives were outside on Oscar Talley Road on Halloween night in 1990. "We were all best friends," he said.
They were on their way to a nearby Halloween party when a black pickup with a white stripe on the side drove by. Its color was "faded" and he said he thought the vehicle was a 1970s Chevy truck.
The truck was driving fast and immediately piqued their curiosity because the road was sparsely populated and the "very loud" muffler made it impossible for them to ignore it. They sometimes knew the cars and trucks they saw on the road but did not recognize the pickup.
The boys heard the truck stop in the front of the abandoned farmhouse, which was somewhere between "25 yards" and "100 yards" from where they were.
He said they heard the truck door open. Not long afterward they heard a scream, followed by more screams The screams went on for about ten minutes and stopped. Then "one door shut," he said, and the pickup "took off" down the road.
"We heard this happen," he said.
The boys told adults what they had heard. Because it was Halloween night, the adults didn't take their claim seriously. They thought it was part of a Halloween prank.
According to the man, the abandoned farmhouse was well known to kids in the area. They used it as a kind of "clubhouse," where they sometimes hung out. He also described a root cellar there. The weeds around the farmhouse were overgrown and reached "shoulder height" when he was a boy. He said the land around the farmhouse was a deserted area where refuse was sometimes left.
He described seeing Garber's remains, as well as jeans, "green clothesline" and a t-shirt. He remembered seeing a "a tennis shoe" and said by the time his husky found the remains they had deteriorated.
Sheriff's office confirms recent contact
Lieutenant Michael Hall of the McDonald County Sheriff's Office confirmed that he also spoke earlier this year with the man, who is now in his forties. Hall, who is lead detective on the case and has worked on it for 10 years, said he knew the man because they attended the same high school.
When asked if the man was the boy who first discovered Garber's body, he said: "I don't doubt it."
The lieutenant confirmed that the man phoned him this spring after the case gained national attention. According to Hall, the man told him many of the same details he shared with me.
Hall said he has interviewed the man's mother and that he has requested a written statement from the man but has not yet received one. He said he hopes others will come forward to corroborate his story and to help find justice for Shawna.
Autopsy results also confirm some of the man's statements. The report I saw mentions a dog, a white t-shirt, jeans, various types of bindings, and white sneakers. The autopsy also notes that a container of items taken from the scene contained numerous animal bones. Authorities have also said green military-issue paracord was found at the site.
The man stated that authorities were aware of his identity at the time the murder occurred.
According to an email Hall later sent, "Sheriff Keeling told Sgt. Parks with the highway patrol that a 10-year-old boy had told his parents about seeing a body before the scene but did not report it till they found the body."
The man said he hopes the information he shared will lead to the conviction of the killer and that he would testify in court:
"You're...right I'll stand up for what's right."
Locals recognized Shawna's face
During our interview, the man said that someone else who may possess important information about the murder sent him a message on June 24. According to him, this person and another contacted authorities anonymously shortly after Shawna's story was reported earlier this year. They no longer live in the area.
Allegedly, the artist's rendition of Shawna was eerily familiar:
"We were in total shock because it looked just like her. . .we knew her as Cheryl."
According to the man, he was told "Cheryl" may have been from the Joplin area and knew someone in town. The man said he himself was not acquainted with Garber in 1990.
In an earlier interview, Hall also said he believes Shawna may have been living in Joplin in 1990. He said he recently learned of the information about "Cheryl" and has seen messages regarding her but that he is not aware of anyone contacting the Sheriff's office about it.
"No one has contacted us directly with that information," he said, adding that he has not been given the names of anyone who knew or recognized "Cheryl."
Until the people who knew "Cheryl" in 1990 reach out to him he has to consider the information "hearsay." He is interested in receiving tips from anyone who knew a woman from the Joplin or Lanagan-Pineville area who matches the artist's drawings of Garber.
Hall went on to say that from what he can determine from the case files, "at the time [of the murder] there was no description" of the black Chevy pickup spotted on Oscar Talley Road on Halloween.
Anyone who has information about the case can call 417–223–4319 and ask to speak with Hall directly.
You can read part 1 of Shawna's story here.
To follow this story and other cold case articles, you can click on the button below.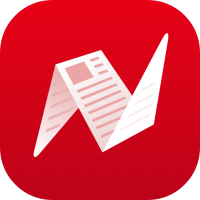 This is original content from NewsBreak's Creator Program. Join today to publish and share your own content.