West is the third activist minority professor not to receive tenure since 2019
The university has $200 million invested in a company on a U.N. Blacklist for its ties with settlements in the West Bank
Cornel West, one of the nation's most prestigious black scholars, has left the institution. West – who is known for his activism as much as for his dynamic teaching style - posted his resignation letter to Harvard Divinity School via Twitter earlier this week.
Written in response to the administration's decision not to offer him tenure, the impassioned statement accuses the university of "intellectual and spiritual bankruptcy."
We all knew the mendacious reasons given had nothing to do with academic standards. ... I knew my academic achievements and student teaching meant far less than their political prejudices."
West previously had tenured positions at Yale and Princeton, in addition to serving as a tenured professor at Harvard until 2002, when he left due to a dispute with then-President Lawrence Summers. The grandson of a Baptist minister, he is a socialist who has made multiple hip-hop albums, a bestselling philosopher who has written more than a dozen books.
In a recent poll published in the Harvard Political Review, 55 percent of students surveyed believed Harvard was wrong not to consider West for tenure. Only 17 percent of students disagreed.
Neither West nor Harvard officials were immediately available for comment.
Part of a Pattern
Some in the community see the university's treatment of West not as an aberration but as part of a troubling pattern. Two years ago Lorgia Garcia-Pena, an associate professor in Harvard's Department of Romance Languages and Literature, was also denied tenure.
Her department voted unanimously to award the Latinx scholar tenure, a recommendation that the Committee on Promotions and Appointments endorsed. Yet despite this, Provost Alan Garber did not approve the recommendation, with the support of President Lawrence Bacow.
Earlier in 2019 Harvard also denied tenure to Ahmed Ragab, an associate professor of Science and Religion. Like West and Garcia-Pena, Ragab was a popular teacher known for his political activism.
A letter signed by hundreds of students and alumni sharply criticized the administration's decision. Ragab was allegedly the first Muslim faculty member to come up for tenure at the institution, which was founded in 1636. According to the letter:
"Ragab is the first scholar at the Divinity School in a decade to be denied a full professorship without receiving a review from an ad hoc tenure committee."
Harvard faculty appear to have their doubts as well. A 2021 Harvard Crimson survey of the Faculty of Arts and Sciences found that more than 35 percent believed at least one colleague in their department had been unfairly denied tenure.
In an opinion piece in Boston Review, historian Robin Kelley delineates the dangers of linking tenure to political beliefs.
"These patterns matter. So when Harvard's administrators tell Professor West that they cannot bring him up for tenure because it's "too risky" and he's "too controversial," they completely undermine the point of tenure: to preserve and protect his freedom to speak truth to power, to expose injustice anywhere, to bring to bear his enormous critical faculties and prophetic voice to say those things we need to hear in order to advance knowledge and create a more just world."
"Anti-Palestinian bias"
In his resignation letter, West suggests his stance on Palestine was responsible for Harvard's decision not to consider him for tenure.
". . . to witness a faculty enthusiastically support a candidate for tenure then timidly defer to rejection based on the Harvard administration's hostility toward the Palestinian cause was disgusting."
West had long been vocal about the Palestinian cause but a little more than a year ago he threw his support behind a new campus group, Harvard Out of Occupied Palestine. According to The Crimson, HOOP is calling for the university to divest its holdings in companies tied to the occupation of Palestine.
During a Junior Family Weekend event in February 2020, activists hoisted a "Justice for Palestine" and other banners in front of President Bacow as he made welcoming remarks to families at Sanders Theatre. A subsequent Crimson article goes on to state:
"The recent movement boasts prominent backers, like African and African American Studies Professor Cornel R. West '74, who said Harvard "should disinvest in terms of its complicity with the Israeli occupation of Palestine"
Harvard has close to $200 million directly invested in Bookings Holdings, a company which appears in the United Nations "blacklist" of companies linked to Jewish settlements in the Israeli-occupied West Bank.
Bookings Holdings, an umbrella company that includes Booking.com, priceline.com, agoda.com, Kayak and Rentalcars.com, is the world's largest online travel company. While most of the blacklist companies are based in Israel, Bookings is one of the few that operates out of the United States.
Harvard Law School alumnus Glenn Fogel took over as Bookings' CEO in 2018.
"A Mistake"
The recent tenure denials aren't the first time Harvard's actions have elicited charges that the university plays politics. Two years before it denied tenure to Garcia-Pena and Ragab, the Harvard Kennedy School reneged on a fellowship it awarded Chelsea Manning two days after controversy erupted.
The dean of the school characterized the offer to Manning, a former army intelligence analyst who provided classified information to Wikileaks, as a "mistake." The announcement came shortly after alumnus Mike Pompeo, who was serving as CIA director at the time, cancelled an appearance at Harvard.
That same year the Kennedy School offered (and did not withdraw) fellowships to Sean Spicer, then-President Trump's former press secretary, and Corey Lewandowski, Trump's campaign manager in 2016.
Other Concerns
West's letter doesn't limit its criticisms to his tenure denial on the basis of politics. He accuses the institution of falling prey to creating a disenchanted faculty, scattered curriculum and disoriented students.
"When I arrived four year ago – with a salary less than what I received 15 years earlier and with no tenure status after being a University Professor at Harvard and Princeton – I hoped and prayed I could still end my career with some semblance of intellectual intensity and personal respect," West wrote. "How wrong I was!"
Again, his former peers appear to agree with his assessment—at least to a degree. When asked if Harvard's standing has changed over the past decade, more than 40 percent of the Arts and Sciences faculty surveyed by The Crimson said it has fallen. A mere 6 percent believed it had increased.
Just what West's future holds is unclear but he is not sorry for the move, citing "precious memories but absolutely no regrets!"
Read his full resignation letter here.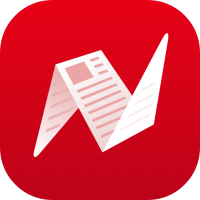 This is original content from NewsBreak's Creator Program. Join today to publish and share your own content.