"Never be afraid of letting go of the person that God himself did not choose for you."
~ London Winters
According to google June 7, 2021 "Unfortunately scammers continue to become more sophisticated and last year used the COVID-19 pandemic to scam and take advantage of people from all walks of life during the crisis." No one stops to think that many relationships are a scams or a convenience. For some people, appearance is everything, and behind closed doors, some relationships you would not recognize. Some horrific ordeals can be traumatizing to one's mind. But we can use that experience to make us feel more valuable that will far exceed that experience and bring healing to ourselves with God's help. Or we can let the experience take us down into a further pit of misery or, worse, stay there and be miserable for the rest of our lives. Thinking if we fake the abuse, our relationship will make it somehow. When I say abuse, people automatically think of physical abuse, no! Abuse comes in many forms; for the sake of time, I will list seven: Physical, emotional, sexual, neglect, abandonment, financial and self-neglect.
It was twenty years ago, and I can remember it as though it was yesterday. I was sitting on my best friend's patio after work, doing my usual telling her about the latest news about me and my now ex-husband. She has been my best friend for over 30 years, the kind of friend every woman wishes they could have had.
She would listen attentively; she was very reserved; did not talk loudly; did not talk excessively; she never judged and never gave her full-blown opinion when it came to my marriage. But this day, I guess it had been overdue for many years. Once she finished listening to me, she said, and I could hear the anger rising in her voice, "you know London, I tried for many years never to say anything negative about your marriage because it's not my place. But what hurts you hurts me. Its time come on; this is out of control; stop pretending because you are doing severe damage to everything that makes you the woman you are. You are much better than an illusion of marriage.
He is not physically abusive, but the mental abuse has impaired your thinking like a juvenile. Are you thinking that the longer you stay married to this clown, things are somehow going to get better?" That mentality of faking it to you make it is not a good look; anyone can see you holding this man boy's hand, taking his lying, cheating, the secrecy, and much more.
London, you are brilliant; stop portraying dense and blind in hopes this man will change. You have always taken all your relationships seriously, being a wife, your motherhood, friendships, daughter, sister, and a lot more. I understand that you love deeply, and so do I, but there should come a time in our short lives when you know love and devotion have run their course, especially when only one person is in love. You do not want to get to a place of the dumb chick staying married for the sake of marriage. Reflect, back London, be honest with yourself. You do not have to tell me because I have been here the entire time. Girl, bye, you read your bible lust is adultery, and adultery is grounds for divorce.
I am letting him off easy by saying lusting because you know he is doing more than lusting. You know what our mothers always told us you could be a young fool, but do not be an old fool. That is not a good look, and trust everybody already know that you are miserable, no matter how big the car is, the house, the bank account, the vacations, the money, or whatever. All they know is your pretty smile is fake as hell, and you are withering inside, trying to perpetrate for people who do not care; People are hoping you wake up and drink the coffee, forget smelling it."
We laughed, then she said, "speaking of coffee, I'm going inside to make us some iced coffee." As she got up to go in, she pointed to me and said, "Just think of everything you have accomplished without him; deadweight only pulls you down."
As I sat on her patio thinking about what she had said to me, I understood everything, and she was one hundred percent right. She knew her friend, and that is what I loved about our friendship, the transparency. Deep down inside, I knew I was no longer happy. I wrestled with the fact that I had been with this man for sixteen years. I loved him but honestly could not produce valid reasons why and being the father of my children was not valuable anymore. Lord, please, I am so tired of this charade; help me and show me what to do. I prayed silently.
Fast forward twenty years, and I must say that prayer and conversation given to me by my best friend changed my life forever. I divorced my ex-husband months after giving her last gift to me, the gift of truth, because she died suddenly a few years later. She took a lot of my hidden secrets with her, never the one to gossip, never envious she was always happy for me and all my successes, and I did the same for her. Most of all, we were honest with each other. I miss her tremendously; when I become sad from missing her, I can say that I have had the experience of one loyal friend in my lifetime, which is a blessing.
What brings me joy is that she did get a chance to meet my new manfriend, and she adored him, and he adored her. They also became best buds; he could make her laugh too, making me smile; she was so happy for me. We got married a year after her passing and made her favorite colors as our wedding colors. I have been indeed in love and being loved for sixteen years now. Honestly, our marriage is like we just met, but it has gotten sweeter each day. I did not know how unloved and undervalued I was until I was willing to let go of the fear and the unknown.
I can't help but think how miserable my life would have been if I had listened to my stinking thinking of: "I have invested too many years into this marriage, I'm not letting another woman be with him, we have property, the kids just on and on; trying to convince myself that one day he would see how much I loved him and change.
Guess what? It was never going to be the love I deserved, never. I had to be honest by asking myself, "What will the other woman get London"? He has plenty of them while married to you. Whoever he ends up with, she will get selfishness, nasty attitude, sneaky womanizer ways, habits, and a list of other things you can do better without; what about the houses? He barely wants to cut the grass".
Every excuse I produced not to walk away was the true answer waiting to undue the reason. I choose to listen and be honest with myself; because you must love yourself first to be set free from the fake life, also known as misery. One could say always to have a real friend who will tell you the truth, and when they do, be a good friend and eat that truth. Let it settle, think about it, do not brush it away. Where there is acceptance, there is peace. And where there is peace, there is a new life waiting especially for you.
There is no such thing as faking it until you make it; you are only fooling yourself. Why have a fake life when there is an excellent possibility that real love is waiting for you?
This is original content from NewsBreak's Creator Program. Join today to publish and share your own content.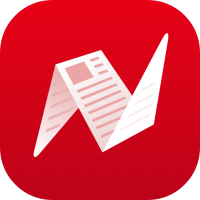 This is original content from NewsBreak's Creator Program. Join today to publish and share your own content.