Written By: London Winters
Platonic love is a type of love that is not sexual. The term is named after the Greek philosopher Plato, though the philosopher never used the term himself. Every female should experience a platonic relationship (s) in her life. Maybe in her twenties, that'll be awesome, if not as long as she has a chance to experience a platonic relationship, is all that matters. I have had four positive platonic relationships and we are still friends until this day. Looking back, these men were placed in my life to help fashion me into the woman I am today. They each helped me design the blueprint of the man I am joyfully married to today.
Every young woman can experience having positive teaching from strong men in her life, even though a male relative will be more protective of her. Whether he is her father, uncle, stepdad, brother, grandfather, male cousin. Having a platonic relationship with a male friend is like getting all the scope only from your best bud. A male friend that will tell her everything her curios mind and vulnerable heart wants and needs to know about a man. Without her being taken advantage of, lied to, or mislead, is the best part of a platonic relationship, She may or may not apply the knowledge to her life, that would be solely up to her to use it. But I'm positive she will use the free knowledge at some point, at least I hope.
From my platonic relationships, I learned that the only way a woman will ever know and learn anything about a man is from another man. Having a positive platonic relationship will teach you, challenge you, speak into your life, and show you a woman's worth. For the sake of their privacy, I decided not to use my platonic friend's names. As I began to write this article, I realized how we as friends go a loooooong way back. These guys will always be positive figures in the hall of fame of my heart; they helped build the strong, classy, and confident woman I am today.
Platonic Friend #1
· He introduced me to the true definition of having a platonic relationship.
· Never believe the hype, its true that men and women can indeed be best friends with no strings attached or hidden agendas.
· You can not stop yourself from loving someone; you can only hope they feel the same about you. If they don't, make yourself move on. While you're moving on, let that man be the example of what you do not want in a relationship.
· Always have the self-confidence to get what you want and deserve in a relationship; always giving the same in return.
· Remember that no matter what storms life may bring, always look at the bright side of things.
Platonic Friend #2
· He taught me that life is for the living, that nothing is that serious. Learn to laugh and have fun.
· It doesn't matter how secure or insecure a person is in a relationship; it comes down to what you will tolerate or not tolerate.
· If you are accepting nonsense in a relationship, it's not worth it. Don't ever be desperate for a man or husband.
· If a man is always missing in action, never having time for you, he should be permanently dismissed from your life.
· When a man does not give back your loyalty and love you are giving him; it shows stupidity on your part.
· Never become bitter after a break-up; no matter how bad you think, you've been hurt.
· Using threats (divorce, taking the housing, alimony, child support, car, etc.) towards a man only makes him resent you. Real women walk away from material things because they know they will acquire them again.
· To always remember a real woman shines naturally; she never has to announce anything, brag, entice, confess and prove anything about herself; if and when she does these things, more than likely, she is a habitual liar, very envious and manipulator.
· A woman who lies and manipulates her way in a relationship will forever be miserable within herself and her relationship. That a real man doesn't want her in his life "for real."
Platonic Friend #3
· He taught me that it is fantastic to be yourself and that it is okay to be fiery; but know when to hold and know when to fold. In other words pick your battles.
· When a woman is vital to a man, he will always find a way to make time for her; with no excuses, lies, or broken promises. If he always looks miserable when he's with you, he is.
· A real man gives without you having to ask (you should not have to ask for the rent money, food money, shopping etc.)
· When a man truly loves a woman, she will never be a convenience in his life; instead, his heart will always show he wants to be with you.
· Always look at a man's spirit first and foremost.
· True love is not a battle; it's love only and love is not and shouldn't be "work".
· Always be cautious of a potential mate that uses the words "you should" in any part of the conversation.
· A man should always pray and read his bible.
· If a man tells you, he doesn't want to marry, doesn't want a baby, or a house, respect his decision. Don't emasculate a man by giving him ultimatum's.
· Never compete with another woman; always know that you are the competition.
Platonic Friend #4
· A woman is to be pursued by a man, not her doing the pursuing. Know the difference of when a man is just flirting with you and really choosing you to be his.
· It is beautiful for a woman to live in, own up to, and feel fabulous in her beauty, just never become a narcissist or a glory seeker.
· Love and respect is a two-way street.
· Understand and acknowledge that men love just as hard and hurt just as much as a woman does.
· Men can be scorned too.
· Never let a man think that you are dense; even playing dumb is unattractive.
· Know the importance of not believing everything a man tells you, especially when his actions are saying something different.
· Never settle for the Hide-and-seek man. He hides you from people but wants to seek other things from you.
· If a man never takes you out around crowds regularly (concerts, stroll in the park, in malls, travels with you, attend his or your family cookouts, etc. It's 99.9% possible he doesn't want to bump into his woman, her family, her friends, or worse; he is ashamed of you.
· No matter how many kids a woman may have, that if she is a lady, she is a lady and should always be treated as such.
In conclusion, these are a few things I was taught by these men, I thank God for them, because they played an instrumental part into their friend's life, me. Having the opposite sex as a platonic friend can be very informative and rewarding. If you never see them again, their teachings will last you a lifetime.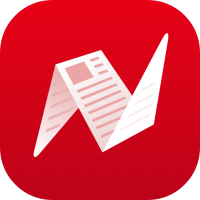 This is original content from NewsBreak's Creator Program. Join today to publish and share your own content.