Written By: London Winters
Purchasing a home is very exciting, so exciting you must pump your brakes; to do your research, a lot of research. Ten years ago, my husband and I received an offer on a house that was too good to pass up. It was a spacious home, four bedrooms, over 2000 square feet, newly built with a twenty-year mortgage.
We were so excited to purchase our home. Once we moved in, I started getting worried. As I began to meet my sweet neighbors, and realized they were older people. I became anxious, knowing that we did not purchase wisely, thinking about the pros and the cons. Not wanting to seem ungrateful, I told my husband, "Honey, I hope that you realize in about ten years this street will not be the same." He looked puzzled as I continued to point out that our street was mainly retirees when we had twenty-plus years until retirement. I told him our neighbors would eventually sell their homes and move into retirement communities, or they would pass on, and their children would sell or rent the houses.
Well, it's been ten years, and my worse fear came true. Three of our sweet neighbors passed on, our neighbors across the street gave their home back to the bank and moved to a retirement village, and four to six neighbors sold their homes. There you have it, a total nightmare!
What a difference ten years makes, what was once a quiet, peaceful street, is now loud, and lawns have gone to, you know what. There are loud parties with music blaring after 10 pm on a Sunday, with no regard for those who work. Kids playing basketball at 1 am, loud motorcycles, lawns looking like cabbage patches, weeds have grown in trees, and the list goes on.
My point is we have Fair Housing rules, regulations, and policies to prohibit discrimination. They ensure that no one is steered, redlined, and other acronyms from a specific neighborhood or suburb. Laws set in place are lovely because everyone should live where they want to live. But what about those who want to live in the same beautiful neighborhood where they purchased their home. What happened to the peaceful enjoyment of serenity? Don't say nothing stays the same. Yes, it does. In certain suburbs, it only gets better. Many have Home of Association's formed to implement architectural policies, maintain common areas and amenities, and deny or authorize activities, uses, and improvements in certain residential areas. Along with a law of quiet enjoyment.
These neighborhoods strictly enforce and adhere to the quiet enjoyment law, which is the right of the property owner or tenant to enjoy their property in peace without interference. Since the Fair Housing Act has been in place since 1968, it would seem as though the city governments of American cities would implement policies and laws to protect neighborhoods to entire cities from being destroyed by negligence.
Everyone did not have a parent, grandparent, or a relative to teach them how to take care of a home in the real world. Just because someone purchases a home doesn't mean they will take care of the home if they do. Courses should be a requirement for renters and buyers to teach the importance of keeping up their property, cutting grass, planting flowers, gardening, etc.
You are informing them about the peaceful enjoyment law, understanding that your music is for your enjoyment, not for the entire street to hear. How to respectfully be in communication with your neighbors; so everyone can live on one accord. It should be a requirement to complete all classes before purchasing a home or renting a house or an apartment.
There are many ways to improve and keep a neighborhood in a beautiful and peaceful state; people won't give it a second thought about moving into a particular community or city. If not, we will be singing the lyrics from a song that says, "One day we're going to wake up to the ghetto's all around." I grew up in the ghetto, and there is nothing particularly wrong with the ghetto; my family values where it doesn't matter where you live; it's how you take care where you live. But once you are "grown-up" and have an opportunity to make your parents and ancestors proud by excelling higher than they did, it would seem as though one would rise to the occasion in every aspect.
If you are house or apartment hunting, stop for a moment and think about your lifestyle. How do you like to live? Because let's face it, everyone must live somewhere. If you are not fond of yard work, are you willing to keep paying for a landscaper? Maybe a condo would be perfect for you. Do you like to party regularly or play your music loudly from your car to let the neighbors know when you arrive home or leave? Are you a driveway mechanic? Purchasing a home that sits on acres of land would be phenomenal for you. Do you want to live in a quiet residential area?
Or do you not care that you may be wreaking havoc and violating a beautiful, quiet, well-kept neighborhood and community?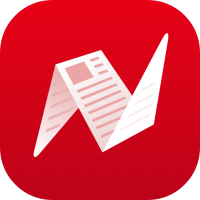 This is original content from NewsBreak's Creator Program. Join today to publish and share your own content.