Texas volleyball spent most of the fall season as the nation's top-ranked team. They finished with a perfect 14-0 record, one of only two teams to do so, dropping just eight sets total in a dominant run against the Big 12 competition. They unanimously voted first almost every week in the American Volleyball Coaches Association (AVCA) Top-15 poll. And then they had to wait.
Because the NCAA moved all championships for fall sports to the spring, the undefeated Longhorns faced a months-long break before they would play another game.
"It was definitely really weird," said former Brentwood star Logan Eggleston. "Usually we go straight from the Big 12 and then like a week later we're playing the first round of the NCAA Tournament." 
After closing out the fall campaign on November 12, Texas didn't return to the court until February 26 for a 10-game abbreviated spring season which would act as a tune-up for the upcoming NCAA Tournament. The Longhorns went 9-1 to earn the fourth overall seed nationally and the top seed in their section of the bracket.
Eggleston's Accolades
Eggleston has been a steadying force for the Longhorns both on and off the court all season. The junior was already a star following a sophomore campaign in which she was named a Second Team All-American by the AVCA and a unanimous All-Big 12 selection. But her performance went up a notch this season.
She was named an AVCA First-Team All-American, alongside teammate and fellow junior Brionne Butler, earned the Big 12 Player of the Year award, and led Texas in kills, kills per set, points, and points per set, all by a significant margin. 
Off the court, Eggleston and teammate Asjia O'Neal wrote the script for their team-produced Black Lives Matter video in September, and Eggleston is the president of the school's Student-Athlete Advistory Committee.
A Tough Road
With the two-part regular season behind them, the Longhorns entered the NCAA Tournament bubble environment in Omaha, Nebraska having made appearances in five of the last 12 championship matches but seeking their first title since 2012.
The Longhorns ran through a gauntlet to return to the championship, sweeping Wright State, defeating No. 13 Penn State, taking out No. 5 Nebraska, and sweeping previously undefeated and number one overall seed Wisconsin in the National Semifinals. Ultimately, Texas came up just short of their goal to take home the title, falling to No. 2 Kentucky 3-1 in the championship match.
After coming so close to taking home the trophy, Eggleston's message was very clear in the postgame press conference.
"Yeah, we're winning next year," Eggleston said. "That's how we're all feeling. I think this, it leaves that bad taste in your mouth. I think we do have again so much to be proud of, but we're coming back stronger next year. I think there's a lot of blood boiling and we're ready to go."
With just one senior on the roster, the Longhorns will be right back in the race for a championship next season.
"I want to practice again right now, there's so much unfinished business," Eggleston said. "There's just so many ways that we can keep improving and I feel like we have such good mojo right now. I hate that we are done. I'm already focused on next year."
But before then, Eggleston may have the chance to add to her already sterling resume. In 2018, she was the captain of the U.S. Women's Junior National Team and named MVP of the 2018 Women's Junior NORCECA Volleyball Championship.
The pandemic prevented her from being able to compete with the U.S. National Team system this year, but she is a candidate to play for Team USA at the Tokyo Olympics next summer.
"Everything I've done with Team USA, I've gained so much from it and it's been such an amazing opportunity and experience," she said. "I'm so happy that I've gotten those, and I'm just excited to continue to compete with Team USA hopefully in the future and see where that goes."
Follow me to see more articles like this.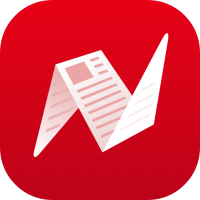 ...