Best Outdoors Photos - Beauty Of Nature
The most fundamental part of taking good landscape photos is knowing what landscape photography is in the first place. I'm not talking about dictionary definitions here, either – what matters is how it works in practice. So, what is landscape photography, and why is it so amazing?
Landscape Photography Definition Landscape photography is capturing an image that embodies the spirit of the outdoors. It carries a sense of being there to see something incredible. When viewers look at your work, their hearts should jump. You want them to feel the same emotions that you felt, standing in the middle of nature and bringing back something amazing. Have you ever been out in the middle of nowhere, surrounded by nature, without a single person around? It's a crazy feeling. You can look around the world, and you feel like you're a part of it — and that is landscape photography. Years ago, I remember walking on an untouched sand dune in the middle of Death Valley. I couldn't see any people nearby, and the sand dampened every noise I made. Being there with a tripod on my back — was one of the most peaceful and memorable moments of my life.
Landscape photography is spending all day watching a storm gather, telling yourself that the sunset will be incredible, and then returning home without a single good photo.
It's about leaving your tripod in the car because there aren't any clouds in the sky, then seeing one of the most spectacular sunsets of your life.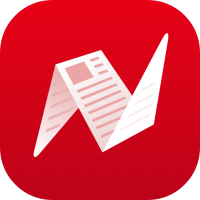 This is original content from NewsBreak's Creator Program. Join today to publish and share your own content.