A good meal for breakfast can go a long way to brighten your day up. The Breakfast Club is a restaurant that specializes in traditional All-American breakfast, brunch, and lunch options. It is situated in the beautiful city of San Jose in California. This place crafts every recipe carefully to get optimal flavor.
The Breakfast Club is small and quaint, and quite popular for breakfast and brunch. The ambiance is very trendy, colorful, welcoming, and chill. They use fresh and local ingredients to prepare their food. Both indoor and outdoor seating is available here.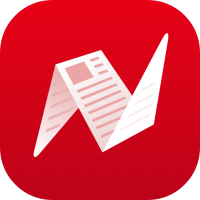 About The Breakfast Club's menu and suggestions on what to try
The Breakfast Club's menu includes a lot of varieties, there is something for everyone on there. You can find different varieties of omelets and scrambles, benedicts, breakfast basics, ranchero breakfast, pancakes, waffles, french toasts, crepes, burgers and sandwiches, salads, and they have a kids' menu as well. With so many options, it can be easy to get lost but I have some suggestions from all of the different kinds of food that you cannot go wrong with. The Shrimp and Crab Omelette has sauteed shrimp with crab and cheese and green onions topped with Hollandaise sauce, and this item is treasured by customers. The proportions of their omelets are generous and filling. If you are in the mood for getting something from the Benedict selections, the Crab Cake Benedict is a must-try. It is the perfect balance of sweet and savory, crispy on the outside and tender inside of the crab cake. It is one of their, if not the most, popular dishes. Besides, the Steak Benedict and Neptune Benedict are also popular. Out of their pancakes, I would suggest you try the Blueberry Lemon Ricotta Pancake. It has a nice light, cotton texture with a cool fusion of different flavors. The base of this pancake is perfect and the variations of the flavors take it to the next level. If you are more of a waffle person, they have you covered. The Breakfast Club's Strawberry Waffle is delicious and it contains just the right amount of sweetness, it is milky and very fluffy. For a more savory appetite, you can try their Chicken Waffle which comes with an incredible gravy. The chicken is very crunchy, moist, and tasty. Also noteworthy, the Banana Apricot French Toast will take your breath away, it has a crispy crust and a cinnamon flavor which is too good to miss out on. If you are in the mood to get crepes, I would suggest you try the Banana Nutella Crepe. It is light, has the right amount of whipped cream, and the banana overflows with Nutella - which is perfect. This place also has burgers and sandwiches if you are not craving breakfast food. You can try the Steak Sandwich, the meat is tender and it is very flavorful. Lastly, please get the hash browns - it's one of the best available.
What drinks can you get?
The Breakfast Place has a decent selection of drinks to offer. Their mimosas are hands down mind-blowing, and what even is breakfast without a glass of mimosa, right? They use the juice from freshly squeezed oranges, you can taste it. Besides, they also have a nice selection of bloody marys.
What sets this particular restaurant apart from others is their unbelievably tasty food - which comes in huge proportions, a chill ambiance, and great customer service. The staff is attentive, helpful, and well-behaved. I believe that ensures a hearty breakfast experience, and that is the best way to start a day. Besides breakfast, you can also come here for brunch or lunch with your friends and family. The environment is perfect for such gatherings. As this place is quite popular, you might have to wait for some time, but the whole experience will definitely be worth the wait!
Openings: 7:00 AM to 3:00 PM every day of the week.
Location: 1432 W San Carlos St San Jose, CA 95126
Phone: (408) 564-7150
Website: http://www.bcmidtown.com/