Tostadas is a restaurant that serves Mexican-American cuisine. You can find this place in San Jose, California. It serves breakfast, lunch, and dinner meals too.
Tostadas is the name of a Mexican dish. This restaurant is owned by two brothers who started it with the concept of making an affordable fine dining place. The name came from a previous business owned by their mother, where they were famous for their tostadas, and it was the perfect name as their mother was also the one who gave them the love for the food industry.
The ambiance is nice and it has cute decor. It has both indoor and outdoor seating available. Another sweet bonus, the place is dog friendly as well.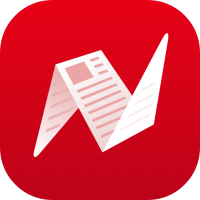 About Tostadas' food
Tostadas serves all day long and has a huge menu, with a lot of varieties. They have different options for different times of the day.
If you go there to get some breakfast, I would suggest their Hawaiian French Toast. The proportion is very generous and caramelized rum reduction glaze is to die for. Secondly, the Chilaquiles are a great choice if you are looking for something spicy and delicious. The Carnitas Skillet is a favorite of a lot of customers, the meat is nice and soft with perfectly cooked potatoes and the sauce went very well with the dish.
In the brunch-lunch segment of the menu, I would suggest you try their birria and shrimp taco. Both of these are packed with flavors, absolutely delicious, and the dipping sauce that comes with the tacos is phenomenal. Tostadas' quesadilla takes their restaurant to another level, whether you pick the shrimp or steak, both are delicious and worth the money. They have this dish, Pacific Catch Tostada, it has great portions of crab and shrimp, and will fill you up easily. The Tres Leches French Toast is a great pick - not too sweet, and the bread is puffy and mouth-watering good. Also, the Churro Waffle at Tostadas is a must-try, the texture is more on the softer side and it is coated in sugar and cinnamon. It is topped with strawberry and whipped cream, which makes this such a perfect combination.
The restaurant also serves Enchiladas, which is a part of their dinner entrees, which is extremely delicious and the sauce that comes with it makes it even better. From "Dinner Tostadas" I would suggest their Ceviche, it has the perfect amount of spice and is packed with immense flavor. The Bacon Birria Burger is a must-try if you are visiting Tostadas, very juicy and cheesy.
Tostadas' drinks menu and suggestions
If you take a look at their menu for drinks, you will see they have a satisfactory selection of drinks including wine. Their coffee is pretty nice. The mimosas they have are one of the best and perfect to pair with your breakfast, and the Paloma is quite good too. Both of these are very refreshing and delish.
How is the service?
The staff at Tostadas is very friendly, nice, and helpful. They can make you great recommendations suited exclusively for your palates and preferences. The workers enhance the whole experience with their great efforts.
Tostadas is a nice place to visit considering they have affordable prices for good portions without sacrificing their quality and food flavor. It can be fairly busy at times, so it is always good to call ahead. The ambiance, decor, and atmosphere are great. It is also a kid-friendly place, kids are welcomed and they also do have high chairs.
If you are looking for a place in San Jose with exquisite American-Mexican food, this is the place to go. Amazing food, atmosphere, service - the whole package, you will have a great experience to take home and certainly come back for more.
Openings: Monday to Thursday, and Sunday - 8:00 AM to 10:00 PM. Friday and Saturday - 8:00 AM to 11:00 PM.
Location: 304 E Santa Clara St Ste A San Jose, CA 95112
Phone: (669) 342-4701
Website: https://www.tostadassj.com/